EMC shoots mystery virtual weapon into cloud next week
Miracle-cream-slathered tool spurts on 12 April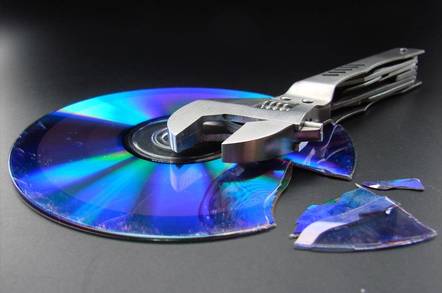 EMC's VSPEX emerged out of the Hopkinton void on Friday. Now EMC has an event scheduled for 12 April that looks a lot like a VSPEX launch.
Point your browser here and gaze on this image:

It begins with V and ends with an, er, X...
EMC's puff quote says: "Join us as EMC and other industry leaders announce an offering that dramatically simplifies deployment of private cloud. You'll get more choices, more simplicity, and more efficiency with which to quickly deploy your virtual infrastructure."
What we learn from this is that EMC's new baby is intended for the private cloud, and that "other industry" leaders are involved; presumably the suppliers of VSPEX components validated or certified by EMC. That could mean server and network vendors and, maybe, just maybe, other hypervisors apart from VMware – which would be a surprise.
Just a few days ago we discovered that the new tool is an everything-included data-storage retrieval appliance – covering processors, networks, memories, operating software, data storage units, data management software, data storage, networking and virtualisation.
The event is scheduled for Thursday, 12 April at 13:00 EDT/17:00 GMT. We'll find out more then. ®
Sponsored: Learn how to transform your data into a strategic asset for your business by using the cloud to accelerate innovation with NetApp