Apple relents, doubles EU warranty (sort of)
Another victory for 'European Socialists'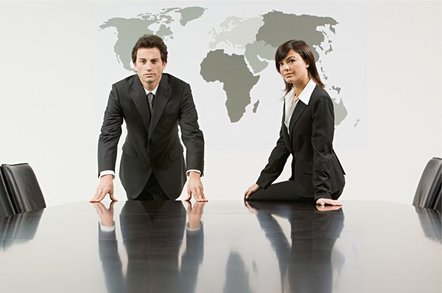 Apple has quietly updated their warranty coverage in the European Union, extending it to two years as required by EU law.
That's the good news. The bad news is that Apple's new EU warranty has a loophole large enough through which to drive a Scheuerle EuroCombi.
As noted on Apple's website, Cupertino's own Apple One-Year Limited Warranty covers "Defects arising after customer takes delivery," while the EU Consumer Law warranty covers "Defects present when customer takes delivery" – emphasis in the original.
As might be guessed, Apple is not expanding its warranty coverage out of the goodness of its expansive heart. An Italian court fined Cook & Co. €900,000 ($1.2m) late last year for offering a two-year warranty as an extra-cost option when EU law mandates a two-year warranty for free. Apple appealed the fine, but lost the appeal last week.
The EU being the EU, many member countries have their own warranty policies. UK consumers, for example, have expanded protection due to the Sale of Goods Act of 1979. Apple suggests that its EU customers contact their local European Consumer Centre for details.
Longtime Apple fanbois (and fangirlz) will remember when Apple's US warranty was a mere 90 days in the US. Today, however, it sits at one-half the length of the EU coverage:
Apple warrants the Apple-branded hardware product and accessories contained in the original packaging ("Apple Product") against defects in materials and workmanship when used normally in accordance with Apple's published guidelines for a period of ONE (1) YEAR from the date of original retail purchase by the end-user purchaser.
We may have fewer consumer protections here in the U.S. of A., but we can say with pride that at least we're not mollycoddled "European Socialists". ®
Sponsored: Minds Mastering Machines - Call for papers now open