Avnet: Our buy of tech provider to BBC and Boots is quite routine
'Nothing to worry about', burps firm after end-user feast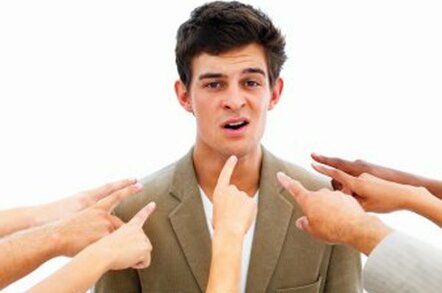 Avnet Technology Solutions boss Phil Gallagher has defended its acquisition of IBM middleware reseller and consultancy Ascendant Technology (Atech) - claiming the deal poses no threat to resellers.
Earlier this week the enterprise distributor gobbled $90m sales outfit Atech for an undisclosed sum, which has operations in North America, parts of Europe, Brazil and India.
The firm is heavily ensconced in enterprise portal and collaboration, e-commerce, web content management and infrastructure automation.
This is the second end-user facing biz Avnet has consumed this year, having ingested asset disposal specialist Canvas Systems in January.
Channel sources expect Atech to continue trading independently with end-customers which include Boots, Cardiff University, the BBC, BDO Stoy Hayward and Gaylord Entertainment.
"They are encroaching [on the reseller market]," said the source.
But Gallagher, president at Avnet TS, told The Reg that it viewed Atech's business model of service delivery and software app development "to be more in line with that of a system integrator or ISV.
"In fact, we've reviewed end customer sales and found very few instances where an Avnet partner and Ascendant had customers in common," he said.
With distributors building ever larger services practices they appear to be on a collision course with services-based resellers.
Asked if there lines were blurring between the traditional channel business models, Gallagher said "the types of services Avnet offers may change as technology changes.
"But providing our suppliers and partners with services that accelerate their sales growth and or help them complete IT solutions for their end customers is, and has traditionally, been core to our role as a technology distributor."
"We wouldn't be offering these services if we didn't have demand from our partners for them," he insisted, adding it was providing an infrastructure to ease resellers into new markets. ®
Sponsored: Minds Mastering Machines - Call for papers now open