HP offers contractors a choice: 5 per cent pay cut ... or 100 per cent
Not fooling about April Fool's Day cost slash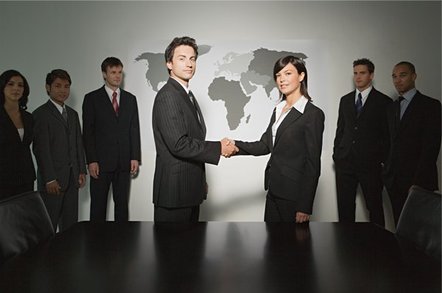 HP has told some IT contractors to expect at least a five per cent pay cut as it looks to eke out cost savings across the organisation.
A letter sent out by IT employment agency Advanced Resource Managers (ARM) IT Ltd last week to the behemoth's field of techies confirmed HP's intent to end-of-life its existing Enterprise Security Services (ESS) contracts on 1 April.
"The economy has been experiencing unprecedented and extreme market conditions. As a result of this, our client HP ESS is taking action to ensure that their costs are managed as efficiently as possible," stated the missive.
"HP ESS continually monitors the costs of the Associate Programme in relation to market conditions and has identified that they need to reduce their contractor costs by at least five per cent," ARM IT added in the letter.
A "contract variation" will be issued and freelance IT pros will need to agree to this by 30 March if they want to continue to be part of HP's extended workforce.
The agency said: "We appreciate the financial impact this may have. The adjustment is not a reflection of the perceived value of your contributions to date, but is a response to current market events".
The move is across many other areas of HP as well as ESS, claimed an industry source, and the "internal sub-divisions" had "little or no say" in the move.
Sources suspect HP leant on the one week termination clause to limit the number of staff that decide to jump ship.
CEO Meg Whitman recently talked up the company's plans to invest in R&D during a fiscal Q1 conference call with analysts but conceded the current sales and margin mix means it must slash overheads to free up that spending capacity.
Sales for the three months ended 31 January fell 7 per cent to $30bn and net profits sank 44 per cent to $1.46bn.
The first signs of cost cutting emerged last week with the merging of the PC and printer businesses including the obvious rationalisation of veeps, but now it's evident that HP has also embarked on trimming at street level.
In a statement sent to The Register, HP said: "HP has asked some suppliers to reduce costs to maintain price competitiveness in current market conditions. Service to clients will not be affected."
The company declined to specify exactly which areas (other than ESS) will see cuts made. ®
Sponsored: Minds Mastering Machines - Call for papers now open