Nimbus flashes flash cache cash at NetApp stars
Upstart biz woos bigwigs to boost sales'n'tech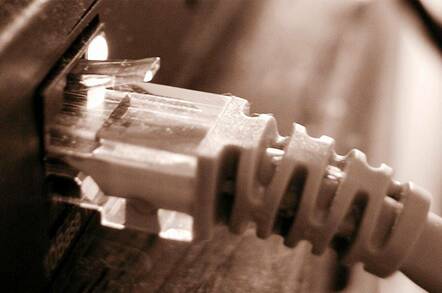 Shipping flash array vendor Nimbus Data has recruited three NetApp execs to strengthen its engineering and build out its sales reach - as competing flash array startups get ready to ship product.
John Harechmak becomes VP for systems engineering and was NetApp's systems engineering director for virtualisation products. Before that he was the engineering manager at 3PAR.
Jim Choumas becomes VP for US sales. He ran NetApp's 20 largest accounts globally, counting Apple, Yahoo!, Oracle, DreamWorks and News Corporation among his clients.
Michel Schipperijn will run Nimbus in Europe as of 1 April - Nimbus's first employee in Europe. He is a 9-year NetApp guy and his focus now will be on building sales channels in large markets: Germany, UK, the Nordics, and Benelux.
Their new boss, CEO Tom Isakovich, said: "We're going to be expanding throughout Europe. We'll be into France and southern Europe in six months or so." By Q3 he expects to have full coverage in the continent.
Nimbus Data flogs E-class enterprise and S-class small/medium business flash arrays. Isakovich said: "They are the only multi-protocol unified solid state storage systems that are shipping. The E-class is most powerful and scalable flash storage product shipping in the market."
Competitors, such as Whiptail, are shipping systems, though. Others, including GreenBytes, Pure Storage, SolidFire, XtremIO and NexGen, are close to shipping systems, with Gridiron coming along as well.
Isakovich might differentiate Nimbus products from those of Violin Memory and TMS by pointing to his firm's software environment, which includes deduplication, snapshots, replication, and multi-protocol access through files and blocks.
Nimbus aims to capture primary data storage from the drive array vendors, focusing on NetApp as its top product comparison company, and relies on customers migrating stale, aged data from its flash arrays to disk drive arrays using, for example, VMware tech to do so. There is no intent to add bulk disk drive storage to provide a hybrid NAND-disk array as Nimble Storage does and Starboard Systems hopes to do.
Nimbus is not venture capital-backed and relies on its revenues to fund its development and growth. It was founded in 2006, is privately-held and has been profitable since 2009. It has some 200 customers with eBay being the flagship client.
One threat is that the VC-backed startups would have the funds to build out sales coverage faster, deeper and broader than Nimbus, and build equivalent or even better technology. Gridiron, for example, claims to get a million-plus IOPS from its in-development multi-level cell NAND flash array whereas Nimbus gets 800,000 IOPS from its E-class and S-class arrays.
These competitors might also have a sharper marketing focus than Nimbus, which has been chasing sales willy-nilly - although a couple of hundred customers in three years and getting the world's most famous online tat bazaar to sign up is impressive.
The trio of ex-NetApp exec appointments shows that Nimbus wants to sharpen its development and sales functions and emerge from any coming shakeout stronger. ®
Sponsored: Minds Mastering Machines - Call for papers now open