Screen test
With - to all intents and purposes - no 4G, the star here is, as Cliff noted in his review of the Wi-Fi only iPad 3, is the iPad 3's "retina display" screen. Simply, it's a stunner.
I was sceptical before I saw it. I knew the 2048 x 1536 resolution would look good with native iOS user interface elements because I saw in 2010 how much better the iPhone 4's screen was over that of the 3GS. But scaling up graphics designed for an older, lower-resolution screen is another matter. Upscaled graphics were noticeably 'jaggy' on the iPhone 4.
The iPad 3's screen has a lower dots-per-inch rating than the iPhone 4/4S and either that or a better upscaling algorithm makes the pixel-doubling less noticeable here. Old 72 x 72 icons aren't as crisp as their new 144 x 144 siblings, but they don't appear as blocky as before. I read a lot of comics on my iPad and even low-res scans upscale nicely, something I feared would not be the case.
Likewise all my sub-standard definition DVD rips look fine scaled to beyond HD resolution. Even iPhone apps look decent, appearing way less blocky on the iPad 3 than they do on the iPad 2.
That's not a compelling case for an upgrade though. I won't be flogging my iPad 2 on eBay just yet. There's no doubt the new tablet's display is much better, but for me that's not enough to ditch a perfectly decent tablet. Especially since the new model delivers not a jot more peformance than the old one. CPU upgrades and doubling the tablet's memory size has been done to accommodate extra pixels not greater performance.
Verdict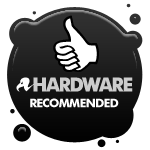 The iPad remains my favourite tablet. I prefer the screen size and aspect ratio; it delivers the right performance and functionality for what I want a fondleslab to do; USB – without the need for an adapter – would be nice, but otherwise it has the connectivity I need; third-party apps have got me over the walled garden without jailbreaking; the battery life is great. Android buffs and Apple biters won't care anyway. But the iPad 3 is a good tablet, and its screen sets a higher bar for Apple's rivals to try and leap over. ®
Many thanks to Square Group for lending me a review unit.
Thanks too to Three for providing 3G data connectivity. Cheers, all.
More Tablet Reviews

Apple New iPad
Wi-Fi Only
ViewSonic
ViewPad 10e
Lenovo
Thinkpad
Tablet
Motorola
Xoom 2
Media Edition
Ten high-end
Android
tablets

Apple New iPad 3 Wi-Fi + 4G
No 4G in the UK, but still a great 3G HSPA tablet.
COMMENTS
Question not answered in the review...
If the author didn't own any tablet, would he spend the £79 more on the iPad 3 or just get an iPad 2... he's tried both and should have a view on that... we can tell he prefers a WiFi only version (with the use of an external 3G card - it has the added advantage of tricking the iPAD into thinking it's on WiFi and hence you can use FaceTime)
Re: Question not answered in the review...
I'd pay the £79 for the better screen, yes.
4g scam
Kudos for mentioning the 4G issue in the opening statement.
Personally I think that Apple's use of the 4G moniker is likely to backfire. Apple are aware that the 4G unit will ONLY work on Verizon in the USA and a few networks in Canada (even then, I believe that you have to use one of their SIMs, ie not via roaming). It will not work on any of the existing (or proposed) 4G networks in Europe or the rest of the world. Never-the-less they use 4G as a must have sales feature whilst obscuring the truth.
When I last looked, the only UK telco with a degree of probity was Vodafone, they don't use the 4G moniker on their iPad page. I guess they decided that the margins weren't sufficient to handle the volume of callers complaining that they can't connect to any 4G networks. Like apple, the others say "4G LTE coverage is not available in all areas and varies by carrier"- FFS- why not just list the ones it will work on, ie., not yours
Any other firm would get a right royal kicking by the press if they did the same thing. Perhaps that is why NO other maker is marketing 4G devices in the UK.
Mind you it looks as though the Australian Competition and Consumer Commission are going to fine Apple for misleading customers. Time for Trading Standards to step up to the plate..
Upscaling 1080p?
Wasn't quite expecting to be able to say this phrase as early as 2012...and by a tablet of all things.
Progress FTW!
Re: flash in the pan?
I turned off Flash on my old Windows tablet, to see if I could cope without for a month. I could, so bought an iPad 1. I do still miss Flash. But not often. Probably less than twice a month do I have to email a site to myself, to remind me to check it on the desktop. I'm willing to put up with that, though I'd prefer Apple to allow Flash, but I know they won't.
I guess it entirely depends on what sites you frequent. Perhaps a test, by installing FlashBlock, and seeing how many times you have to click on those little icons?
Someone with an Android tablet can hopefully tell us how well Flash works on ICS. I've read suggestions that it's a bit flakey on Android, but I've no real info.
The lack of a proper file system is the most annoying weakness of iOS for me. And the £160 for 48GB of extra storage - Apple flash chips must be hewn from solid gold... By the purest maidens... Riding unicorns...