Overland tugs parachute cord as storage biz hurtles earthwards
Bosses tout $5.8m of stock in recovery bid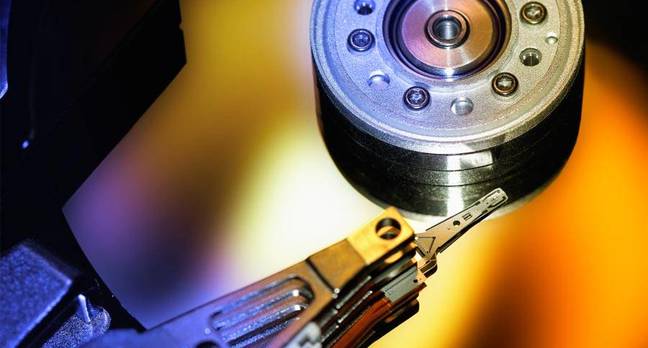 Overland Storage hopes to raise $5.8m from a stock offering and may use the cash for working capital - raising questions over its ability to fund its operations from sales until the biz recovers.
It's that phrase "may use the cash for working capital" that gets you feeling nervous. Let's have a look at the revenue and profit/loss history over the last few quarters for the background. (Look away now if you are of a financially nervous disposition.)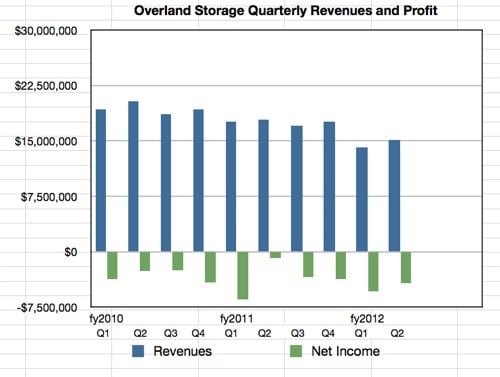 Overland Storage: revenue and profit/loss quarterly history
Pretty bleak, isn't it? CEO Eric Kelly and his exec team are doing their level best; costs have been squeezed and squeezed, the number of channel partners is growing, and the product lines have been refreshed, but the revenues haven't responded. Every quarter that had an upturn in sales was followed by one with a revenue dive.
The firm has a lawsuit against tape autoloader manufacturer BDT which may come good in a financial damages sense. There are Seeking Alpha articles full of glowing prospects, but they are written by an investor in Overland so he would be optimistic, wouldn't he?
Raising money through a stock offering for working capital looks like trying to avoid a revenue shortfall cliff, doesn't it?
We've asked Overland to comment, but nothing immediately came back.
If Kelly and his team do pull a company turnaround out of this financial misery it will be one of the most miraculous escapes from collapse in the whole storage business. The stock offering is expected to close on 28 March 28, subject to customary closing conditions. Needham & Company, LLC is the sole underwriter for the offering. ®
Sponsored: Fast data protection ROI?