HP gives huge chunk of storage business to channel
New customer storage goes indirect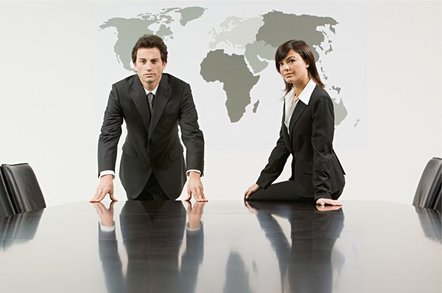 HP is giving a huge chunk of its storage business to the channel with a couple of 100 Percent sales initiatives.
Most sales of HP's storage-portfolio products to new US customers, defined as end-user accounts not having bought from HP in the last three years, will go through channel partners in a 100 Percent New Accounts Initiative.
This is extended for LeftHand storage and StoreOnce backup products by adding in repeat customer sales to the new account sales in a 100 Percent LeftHand and StoreOnce Initiative. Both the new customer sales and repeat orders go through an authorised HP Storage partner.
HP's announcement identifies the products concerned in the 100 Percent New Accounts Initiative as "HP Converged Storage products, HP 3PAR Storage, HP StoreOnce Backup, HP LeftHand Storage, HP IBRIX Storage, HP X5000 Storage and the rest of the HP Storage portfolio."
HP's VP for storage in the Americas Chris Riley said: "With these new programs, HP is driving more storage sales opportunities and profitable growth potential to reseller partners than any other vendor. HP is helping partners increase revenue with HP 3PAR, HP StoreOnce and HP LeftHand products by bringing them more opportunities than ever before."
We assume the EVA products are included, and when checking to see if the P9000 XP arrays, OEM'd from Hitachi, are included as well, were told by an HP spokesperson: "Yes for XP and EVA for NEW accounts with the exclusions listed in the footnote at the end of the release."
These footnotes say:
Deals registration is required to drive alignment. This strategic policy change becomes effective immediately for all new opportunities, whether identified by HP or by the channel partner. Implicit in this policy is the assurance that every registered Storage New Business Opportunity (NBO) is now guaranteed to stay in the channel. Outside of HP Global Accounts, opportunities where storage cannot be unbundled from the overall HP Solution, or select opportunities where HP is contractually obligated to fulfill direct, such as the public sector.
Both initiatives are open-ended.
How can HP's US channel not love this? Matt Troka, SVP for Product and Partner Management at HP channel partner CDW, said: "By pushing all new storage business to partners, HP has demonstrated its commitment to CDW's success and, at the same time, is building additional trust and goodwill with the channel."
This channel-strengthening move must spread out from the US to Europe, Asia and the rest of the world. We could imagine that repeat orders for products other than StoreOnce and LeftHand could migrate to the channel too, with the direction being towards 100 per cent fulfilment of storage orders to end users through the channel.
HP says: "The new channel partner initiatives complement the recently announced HP ServiceONE Partner Support for Storage program, which enables qualified partners to pursue new business opportunities by combining HP and partner-branded services to bolster portfolios." The net effect is to bring HP's channel "More customers, more deals, [and] more margin."
HP is not saying why the initiatives are US-only. We could speculate that HP wants to be sure about the program is working before spreading it outside the USA, or there is a more-pressing need to strengthen the US storage-market channel. ®
Sponsored: Minds Mastering Machines - Call for papers now open