Computacenter rips up £43m council contract over razor-thin margin
Five-year ICT deal ends before it begins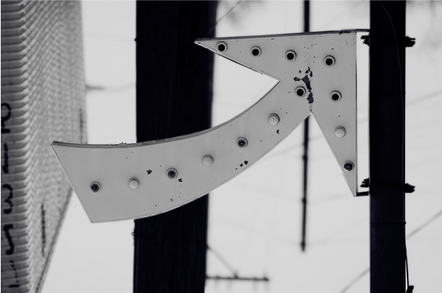 Computacenter chief exec Mike Norris says the reseller giant stepped out of an ICT services contract with Cumbria County Council (CC) before kick-off because it was "confident" the deal would be loss-making.
The council in January, apparently prematurely, confirmed Computacenter as the preferred bidder for a five-year contract worth up to £10m in the first year and £33m over the next four years.
The contract was due to kick off on 1 April with current provider Agilisys stepping aside, but it hit the wall.
"Unfortunately, following extensive discussions with Computacenter, it has not proved possible for the two parties to conclude the finalisation of the proposed contract," said a spokeswoman at Cumbria CC.
"The council is therefore putting in place interim arrangements with Agilisys to ensure service continuity from April 1st ... the county council is now assessing a number of options for longer term service delivery."
A further two-year extension was potentially also on the cards with "partner organisations" including Cumbra Police Authority, schools in the area and the Teaching Primary Care Trust worth £60m.
The council refused to respond to questions about why it had announced the deal before negotiations had ended, especially in light of comments from Councillor Liz Mallinson, Cabinet member and portfolio-holder for ICT at Cumbria County who expected to contract "to be a very successful one".
"We can't say anymore than this for legal reasons," said the spokeswoman.
Computacenter boss Norris told The Register that there were plenty of examples in the industry of suppliers winning contracts at razor-thin margins that they were unable to deliver at the agreed cost and it did not want to be added to those statistics.
"We got to a level where we were confident that we couldn't make any money," he said.
Phil Codling, research director at TechMarketView, said that Computacenter appeared to cast off "disappointing" UK results for 2011 with some contract wins: it bagged six managed services deals worth a total of £60m in December.
But he agreed: "It's better to do no deal than a bad deal that could have painful consequences further down the line." ®
Sponsored: Minds Mastering Machines - Call for papers now open