Arcam rDock
The cradle will RAAAWK
Accessory of the Week Arcam's rDock is a hefty slab of cast alloy, designed to accommodate an iPhone, iPod Touch or iPad in it's Dock connector.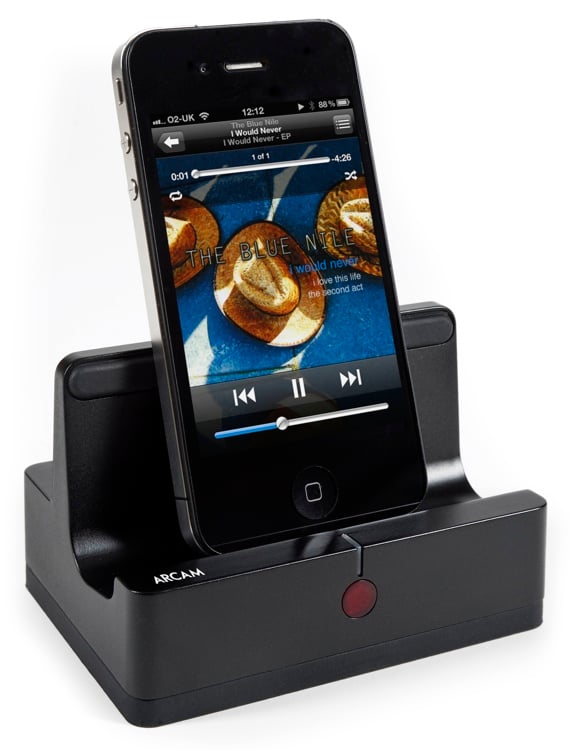 A rubber base means it won't slide around your desk or hi-fi unit when you're docking and undocking your iDevice, and a strip of rubber along the front of the stand protects the back of your Apple gadget.
The rDock is about a great deal more than somewhere to sit your iPod while it charges or syncs, however. There's an array of connectors along the back to allow you to push video using either HDMI, or audio, digitally using the SPDif socket or in analogue form with the help of a built-in DAC and line-level phono sockets. There's a USB socket for syncing and charging.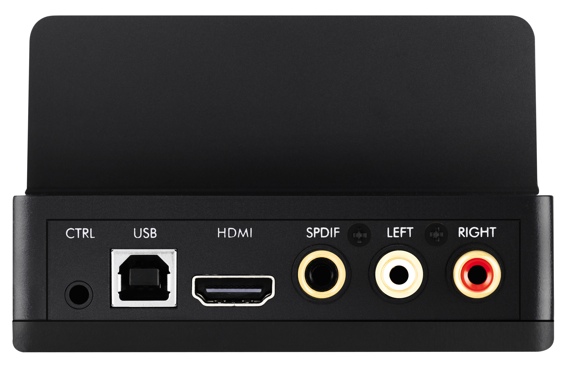 If you intend to use the rDock as a video or audio output, however, it's unlikely to be close to a computer, so there's the option to plug the Arcam box into the mains.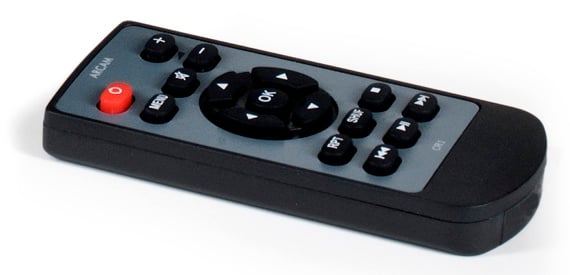 And, just so you don't have to get off the sofa once you've slotted your iDevice into the dock, there's an IR remote control.
Audio quality, particularly using the built-in DAC, is as high as you would expect from a company with Arcam's pedigree. And at £200, that's a big chunk of what you're paying for.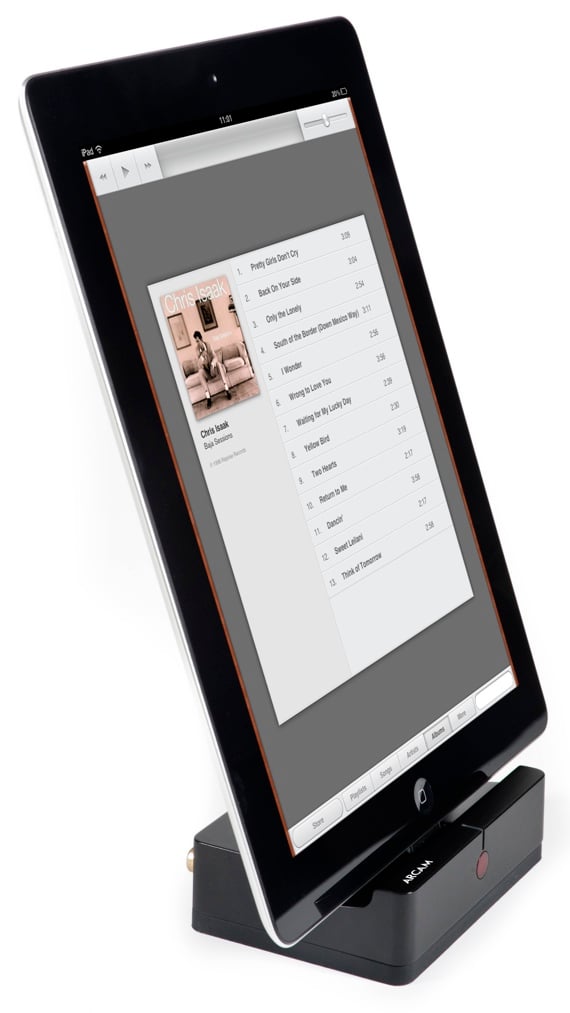 Clearly, if hooking an iPad or iPhone up to a hi-fi isn't in your plans, the rDock is overkill. But for audio geeks and particularly owners of Arcam amplifiers, it's the perfect iDevice accessory. ®
Reg Hardware chooses its Accessory of the Week every Friday. Got one in mind you want us to consider? Please let us know
More Accessory of the Week Winners

TDK BA100
Scosche MyTrek
Belkin Power
Pack 4000
Belkin
Keyboard Folio
Freecom Sq
COMMENTS
Slight quibble about terminology
Reg - this article appears under the heading 'hardfacts'. Any chance you could change that heading to 'unsubstantiated opinions that could be gleaned from the press release'?
'Audio quality, particularly using the built-in DAC, is as high as you would expect from a company with Arcam's pedigree.'
Prove it.
Never mind the review. The sub-title deserves a prize.
Odd shortfall
Wouldn't be my kind of thing, but I can see it appealing to some people.
What is surprising is the remote. I would have thought that at that price range and market the remote wouldn't look quiet so "cheap".
Having said that, perhaps the expectation in the audio market that customers normally use some kind of 'all in one' instead.
Blimey that's expensive.
Mind you, the Apple docks themselves aren't particularly cheap...
Re: Slight quibble about terminology
The graph isn't to tell you what sounds better. Only you can tell us that. Mind you, I don't see how the article could possibly help you with that.
The graph is to tell those who care whether the device actually reproduces the signal faithfully or not.
There is a paucity of sites with objective reviews. Some of us would like El Reg to become one.