Toshiba outs monster 13in tablet spec
Tegra-powered portable TB
Toshiba showed off a concept 13.3in tablet last month - here's our report on the gadget - but it said little about the device's specs. Now it has.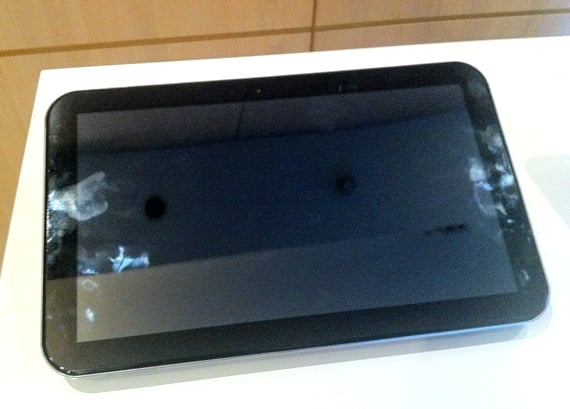 Showing the monster fondleslab off for a second time, in Germany, Toshiba has revealed that the unit has an Nvidia Tegra 3 chip on board, plus 32GB of Flash storage, a 5Mp rear camera, a 1.3Mp front-facing webcam, and SD slot and HDMI output, German-language site Techfokus reports.
Not evident on the prototype unit we saw is a built-in TV tuner, complete will wee pull-out telescopic aerial.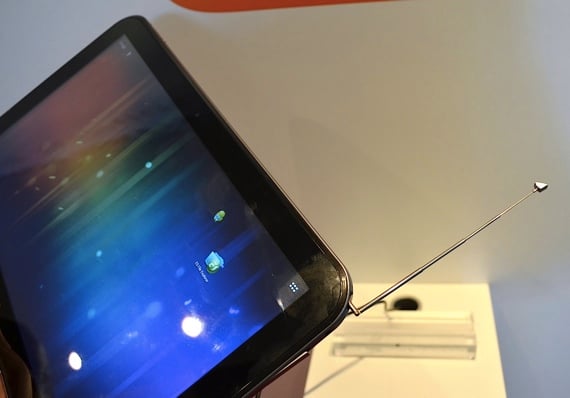 Source: Techfokus
It'll run Android 4 Ice Cream Sandwich when it ships in… well, at this point, Toshiba still isn't saying, though it told us it has more tablets to launch later this year. One of them, presumably, will be this boy. ®
COMMENTS
Everything you need to know
..is given away by the thumb prints. it's too big, too heavy, to be used in one hand.
It's a turkey, that's what that is.
Too big?
Around the same size as an A4 pad of paper? Seems a sensible size for viewing documents to me...
(weight may me more of an issue)
Re: Couldn't they have given it a wipe
Shouldn't demo units have a porn blocker installed?
Re: Wait...
Nah, but I was going to note that maybe Apple could steal that antenna design for their 'The New iPad' wifi problems...