Rock'n'Roll Racing
Driving you insane
Make mine metal
After two levels I get to progress to a new planet where there are new cars to buy and new villains to race such as new Mojave's Roadkill Kelly who, in my imagination, would come across a lot like The Toecutter from Mad Max.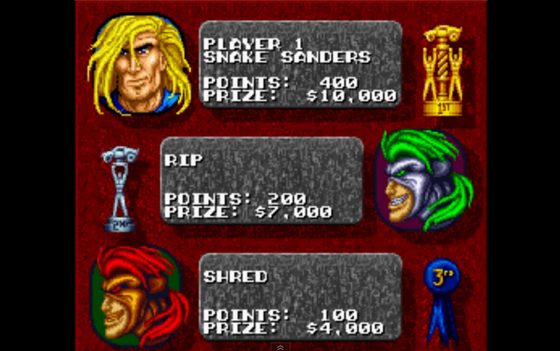 Bleederboard
Rock'n'Roll Racing on the SNES is wonderfully simple to play. Drifting like a boss round corners is an easy pleasure even in an purple, alien isometric world. The tracks were all pretty straightforward with some ramps, bumps and sharp corners to negotiate. But avoiding getting shot while targeting my opponents is the real challenge. Two-player mode always ended in tears at my house with someone not getting enough points and being jeered at by the game itself: "Leave your loser friend behind?"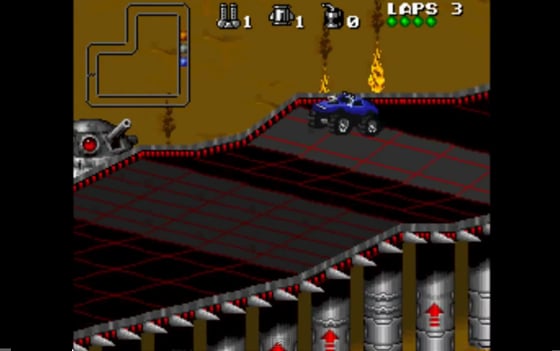 Pyromania
The commentator, Loudmouth Larry, shouts out casual quips at the ensuing bloodshed and gives this game some unique humour, screeching tires and explosions as cars are hit by different missiles make me feel like a real road warrior.
It may have lacked refinement but Rock'n'Roll Racing's alien theme, upgradeable vehicles, profound riffs and some downright violent gameplay makes it my most fondly remembered racing game and undeniably bad to the bone.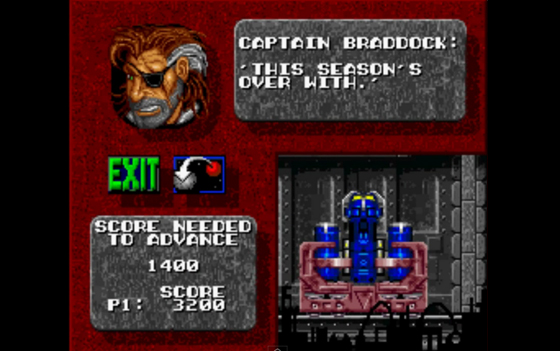 The end of daze
Developer Silicon & Synapse didn't do so badly for itself, either. It went onto to become, a year after Rock'n'Roll Racing's release, an outfit called Blizzard.
Can we have a 2012 remake with some Wolfmother, please? ®
Antique Code Show is published every two weeks on Wednesdays
Developer Silicon & Synapse
Publisher Interplay
Year of release 1993
Platforms SNES, Sega MegaDrive, GameBoy Advance
More Retro Games

Carmageddon
Leisure Suit Larry
System Shock
The Dizzy Series
Doom
Sponsored: Minds Mastering Machines - Call for papers now open