Twisted Metal
Crash and burn
Review David Jaffe's vision for car-based deathmatching has always split gamers down the middle. Its love-it-or-hate-it mix of crass humour, barely there vehicle handling and everything but the kitchen sink approach to weaponry won't appeal to everyone. Nevertheless, Twisted Metal still garnered a sizeable following in its heyday.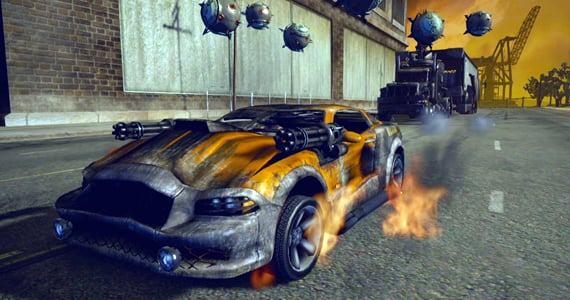 Come on baby, light my tyre
This PS3 outing retains the familiar formula and once more proves about as subtle as a battering ram in its depiction of car-mashing mayhem. Calypso, a devilish MC of sorts, returns to unleash devastation on backwater America through his unique take on Destruction Derby.
The prize for the successful combatant? To simply have whatever they desire, no questions asked. Understandably then, the character roster is a little on the strange side.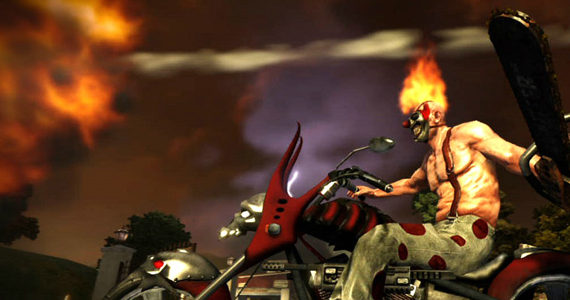 Hot headed
Take Sweet Tooth the clown, the first character you'll be introduced to during the stunted single-player campaign. Sweet Tooth is just your average combatant, which, in Twisted Metal terms, means he not only sports an eternally burning flame atop of his head, but also happens to be a frustrated serial killer. Anyone looking for wholesome family fun should look away now.
His CGI opener is dark stuff indeed, depicting him as a psychopath intent on entering the Twisted Metal Tournament solely to have the location of his 'one that got away' revealed.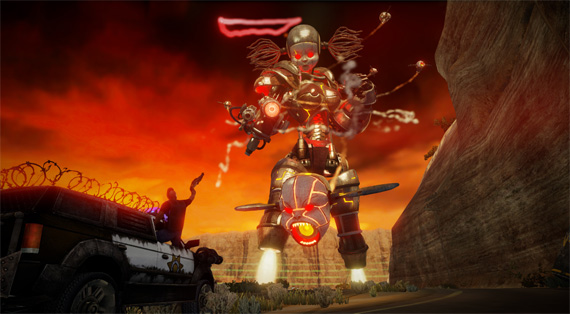 Dolly mixture
Dark and violent, the CGI is disturbingly top notch and indicative of what might have been an amazing LA Noire type of game. Indeed, upon remembering that the game you're playing is essentially a migration of an ageing PS2 concept, the return to reality comes as something of a disappointment.
Sponsored: Minds Mastering Machines - Call for papers now open