Vendors smack Thunderbolt punters with massive pricing markup
Bit rich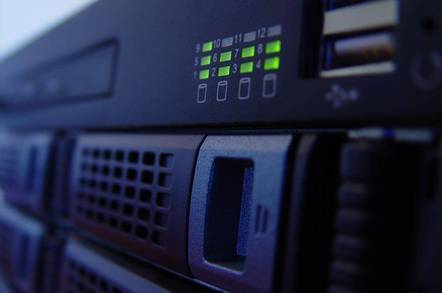 There's expensive and then there's Thunderbolt device pricing... and that will make you gulp.
WD has just announced it is shipping its My Book Thunderbolt Duo, a dual hard drive fitted with Intel's Thunderbolt interface. Jody Bradshaw, WD's general manager for consumer storage solutions, said; "Its dual Thunderbolt ports provide amazing creative flexibility while allowing daisy-chaining of up to six My Book Thunderbolt Duo drives or other high performance peripherals for fast and efficient workflow."
WD quotes speeds of up to 10Gbit/s, twice USB 3.0's 5Gbit/s and blowing USB 2.0's 480Mbit/s completely away. But you will pay for the speed. The new My Books cost €599.00 for the 4TB version and €699.00 for the 6TB gear. The dollar price is the same as the euro price, by the way.
A My Book Studio II 6TB external desktop hard drive costs $429 online. You are paying $270 for the Thunderbolt speed premium.
It's not just WD that is pricing up Thunderbolt... At Apple's flagship Regent Street store in London a 1TB LaCie Little Big Disk Thunderbolt product will cost you £349.95, and the Thunderbolt cable will cost you £39 more. A LaCie 1TB Little Big Disk with FireWire 800, USB 3 and eSATA will set you back only £212.
The Thunderbolt speed premium costs you £138 on top of the hard drive, a 65 per cent uplift in LaCie's case. With WD it's a 63 per cent uplift, but our pricing didn't include the cable. Guess I'll be Thunderbolt-less until prices come down. ®
Sponsored: Minds Mastering Machines - Call for papers now open