Ten... stars of the Geneva Motor Show
Eye-catching autos
Ford B-Max

Ford's new Fiesta-based MPV was unveiled at Mobile World Congress and Geneva so even more of us could gasp at the clever B-pillar integration into the rear sliding doors. It's certainly a great design and makes for incredible ease of access to the cabin through a gaping 1.5m-long hole. But I will have to wait to get behind the wheel on a rough mountain road to satisfy myself that everything is still ship-shape in the body-rigidity department. Inside, you will find a selection of Ford's new three-cylinder 1.0-litre EcoBoost engines and the all-singing and dancing Sync connectivity system, which makes its UK debut in the B-Max.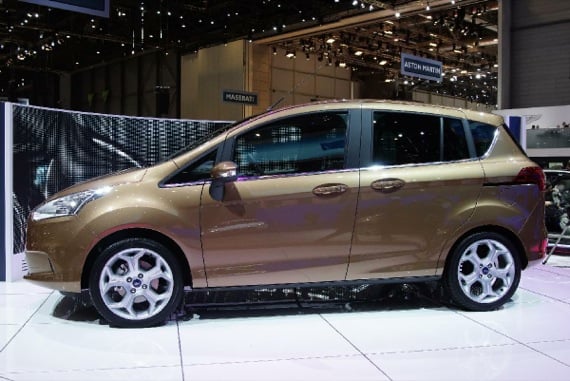 Price
£13,500 approx
Availability
September 2012
More Info
Ford
Hyundai i-oniq concept

Sharing certain styling cues with the Veloster, the i-oniq is powered by a 80kW (107bhp) electric motor and a lithium-ion battery pack good for 75 miles of electric-only driving. When the batteries are flat, a 1.0-litre, three-cylinder petrol engine fires up to turn a generator which then gives a maximum touring range of nearly 450 miles while only chucking out 45g/km of CO2 through the exhaust pipe. Officially, the i-oniq is only a concept, but with the speed Hyundai is spitting out new cars, you'd be a brave man to bet against against something close to this appearing on the roads before the end of next year.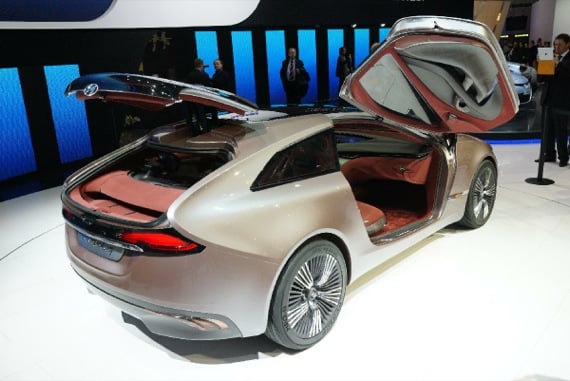 Price
N/A
Availability
N/A
More Info
Hyundai