OCZ dazzles CeBIT with flashy Kilimanjaro package
Thunderbolt, Lightfoot and the screaming PCIe gen 3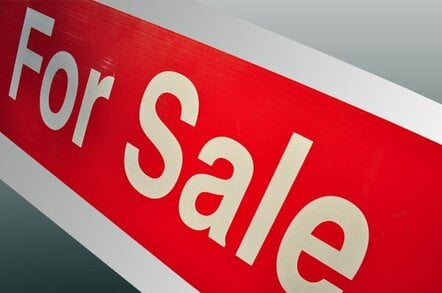 CeBIT OCZ doesn't just give us teasing hints about future flash products, it tells us about them at trade shows. CeBIT was no exception, with OCZ unveiling its Kilimanjaro controller; SSD Lightfoot with its Thunderbolt interface; and Vertex 4 SSD with its Everest controller.
Vertex 4 is a coming 2.5-inch SSD with a 6Gbit/s SATA interface and an Everest 2 controller, developed in-house by OCZ from its Indilinx acquisition. Everest 2 replaces the Sandforce controller used in the Vertex 3 SSD. The Vertex 4 uses the same 20nm process synch MLC NAND chips, and grows its maximum capacity from the 240GB of the Vertex 3 Max IOPS to – wait for it – 2TB.
It will run at 90,000 random read IOPS with 4K blocks – the Vertex 3 does 55,000 – and ship out sequential read data at 550MB/sec, shipping it in at 500MB/sec. These sequential I/O numbers are the same as the Vertex 3, the big boosts being random I/O and capacity. This fat and fast SSD should ship by the end of April.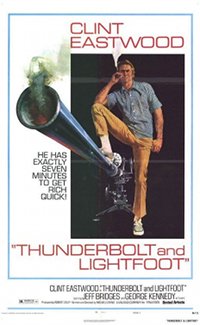 The good, the bad...
and the interface. Image via Wikimedia
Its sequential I/O figures will be put in the shade by Lightfoot, another coming SSD which will have a Thunderbolt interface - remember the movie? This is an external SSD for notebooks and desktops and will deliver up to 750MB/sec. That is fast. It will have 128GB, 256GB, and 512GB capacity points, and have, OCZ signage promised; "Low latency with highly accurate time synchronisation for professional audio and video applications."
The third future technology OCZ revealed was its Kilimanjaro controller, one jointly developed by OCZ and Marvell. It is said to be modularly scalable and use OCZ's Virtualised Controller Architecture v3. Kilimanjaro is designed for use with enterprise applications such as OLTP, database, web serving, server virtualisation, big data and collaboration. This controller will be used in various flash devices:
It will be implemented in PCIe gen 3, running at 8 gigatransfers/second, with full height and half height cards – called the Z-Drive R5 – delivering up to 2.5 million IOPS and 7GB/sec from 20nm IMTF SLC NAND.
There will be a 2.5-inch form factor SSD version delivering up to 100,000 IOPS and 1GB/sec.
There will also be a mini PCIe variant offering up to 50,000 IOPS and 500 MB/sec.
The performance numbers of these last two devices are so neat that we reckon OCZ is just dialling down its Kilimanjaro technology, the modularly scalable bit, to hit marketing sweet spots.
Messages? Thunderbolt has been given OCZ's blessing, as has PCIe gen 3. Adaptec showed yesterday at CeBIT how this coming PCIe interface is a screamer at data I/O. We would imagine that the full height PCIe card Kilimanjaro flash device could be a very high capacity one, with all that card real estate, and go past 2TB. OCZ does, after all, have 3-bit NAND in its development shop, and that has half as much capacity again as its current 2bit MLC products.
Could OCZ start producing flash arrays? Flash storage devices that could be shared by several servers? It's an ambitious firm and who knows where its road map will take it in the next few years?
What we are seeing here, El Reg storage desk thinks, is a part of phase two of the server, storage and desktop/notebook flash transformation, with interfaces that are better suited to flash I/O speeds and flash controllers that can use the interfaces. Sure the drives will cost money, but lumbering desktops and notebooks running Windows off disk drives will soon be a thing of the past. Newer machines with PCIe 3 and/or Thunderbolt will just flash through their work. ®
Sponsored: Minds Mastering Machines - Call for papers now open