UK.gov claims it's giving doubled cash to SMEs ... now 13%
Crumbs snatched from Whitehall's biz banquet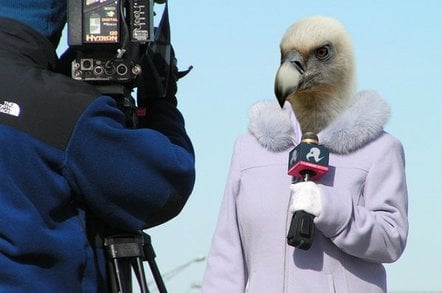 Cabinet Office minister Francis Maude claimed today that the government was "on track" to double the monetary value of business going to small- and medium-sized firms by April this year.
"Governments might be able to print money but it is SMEs who make it successful. SMEs are crucial to the future of this country and can save taxpayers' money with innovative new ideas," he breathlessly opined.
"Doubling the amount of business going to these companies is no small feat but we will now go further. We are determined to shake up public buying so radically that there is no turning back to old days of SMEs being shut out."
Reg readers with a good memory will recall similar declarations made by successive ministers over the past decade who have said they were committed to making the bid for IT contracts in central government a much fairer process.
Time and time again the notion of a "level playing field" has been batted around that suggested the door was finally being opened for smaller outfits interested in the government procurement game.
Maude claimed that the "value" of central government procurement spend going to SMEs would double from £3bn in 2010 to £6bn by April 2012, which is the end of UK.gov's financial year. That's the headline figure the minister's department is flogging to the press anyway...
But the Cabinet Office's SME Progress Report published today does a better job of explaining exactly what Maude's double-bubble claim for small businesses bidding for government contracts actually means.
[T]he proportion of central government direct spending with SMEs is on track to double, from 6.5 per cent of direct spend in 2009/10, to 13.7 per cent (year to date) for 2011/12.

In addition, when we factor in indirect spend being tracked through the supply chains of DWP, Home Office and HMRC, this figure increases to 14.5 per cent.

In summary we are confident that over £6bn of Government spend will be channeled to SMEs in the 2011/12 financial year an increase from the £3bn awarded in 2010/11. It is a positive signal for Central Government achieving its 25 per cent aspiration by 2015.
Sub-contracting from bigger government providers has helped plump up those figures, the Cabinet Office noted.
The likes of Hewlett Packard, CapGemini, Capita and Logica have all played their part by farming out work to SMEs via the government's Contracts Finder website.
And it's that number that Maude is hoping to see grow to 25 per cent by the end of the current Parliament in 2015.
"Our reforms are working, as reflected in the progress reported today. SMEs are at the forefront of all our procurement activity and we're pleased to see that all departments are now able to accurately measure and report the volume of spend being awarded to SMEs," the government's chief procurement officer John Collington.
"We are now working with the top suppliers to government to ensure they too are opening up government's supply chain to SMEs.
"We are achieving these impressive results through improving civil service procurement across government, where we've invested significantly in simplified processes, training staff and deploying best in class technology."
Maude declared in February last year that the changes to how it handled bids for government contracts would signal the end of "procurement oligopoly". At the time, he blamed bureaucracy for being the main barrier stopping SMEs from entering the government contract fray. ®
An earlier version of this article stated that SMEs were receiving only 4 per cent of UK government spending. This was based on the following passage in the report linked above, which says on page 5:
Using this data we are able to calculate that the 27 suppliers' spend with SMEs equates to approximately 4% of Government spend as a whole.
However the 27 suppliers referred to do not account for all of UK government spending, and the article has been amended to reflect this.
Sponsored: Minds Mastering Machines - Call for papers now open