Inside Sony's Home Entertainment HQ in Japan
Image is everything, say Bravia boffins
Chamber of commerce
OLED is also astonishingly fast, which means outstanding motion picture accuracy, and according to Soga, is unusual in that contrast remains unchanged regardless of whether you view in a very bright or very dark room.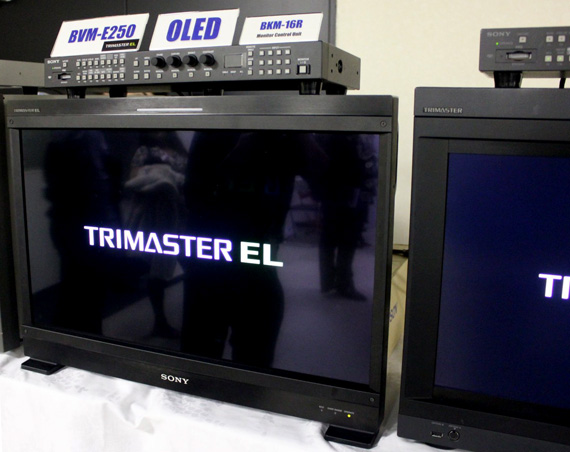 Professional grade OLED displays have found a home in industry and medical environments
One long-running concern about OLED has been its longevity. The organic display has a reputation for rapid decay. Soga says huge strides have been made in this regard. He explains Sony's latest OLED displays now have "completely sealed chambers which prevent moisture getting in." The result is a working life of around 30,000 hours. Helping to reduce luminance decay is an auto calibration system that compensates for RGB fluctuations. "We expect to see more improvements going forward. There's a big industry building around OLED."
The importance of 3D
Naturally 3D remains central to Sony's TV proposal, but it's no longer seen as a televisual panacea. The brand has twigged that it's not generating sales. Indeed, a global survey of potential TV buyers conducted by Sony saw 3D ranked a lowly 18th out of 20 in terms of deemed importance by would be purchasers.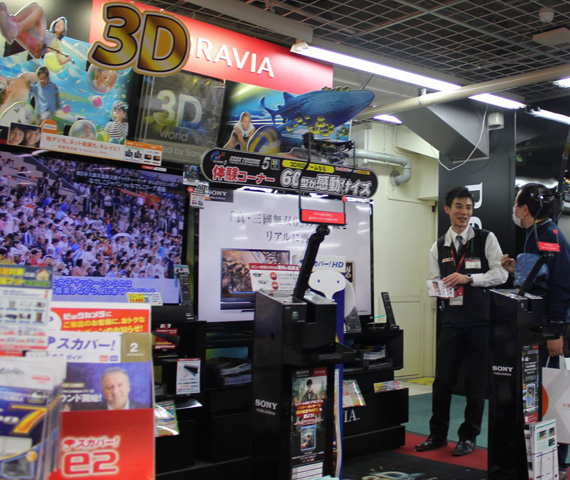 The penny drops: 3D doesn't sell TVs
The brand admits to being "shocked" by the result. Rated most important in the survey was picture quality. Hiroshi Sakamoto, from Sony's home entertainment strategy group, says that's now where the brand is focusing its energies. We're changing our communications strategy as a result, he says, we want to stress image quality.
Sakamoto remains optimistic though that 3D will eventually capture the public's imagination. With around 100 3D Blu-rays expected this year, including popular catalogue titles, he's quietly confident that interest will pick up. He adds Sony will be upgrading its YouTube TV client to the Leanback interface later this year, which supports 3D playback of dimensional clips hosted on the site.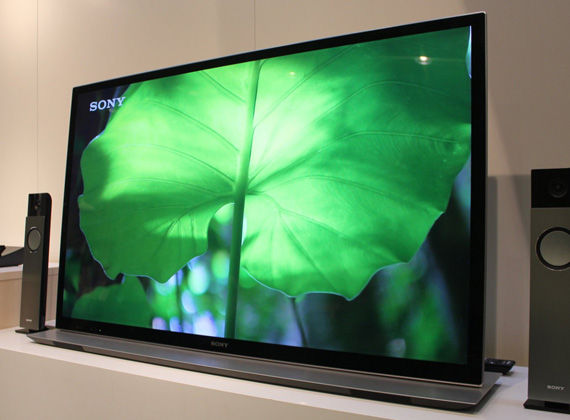 Meanwhile, back in 2012: this year's floating monolithic TV design
New technologies? A renewed emphasis on picture quality? Improved network functionality? Sony, finally, seems to be getting its priorities back in order. But no one in Sony's home entertainment HQ thinks that building profitability back into the business will be easy. 

"This is the year we begin our fight back," says Noriaki Negishi. "But the real battle begins in 2013." 
Ganbatte, Negishi-san! We'll be watching to see what Sony does next. ®
Sponsored: Minds Mastering Machines - Call for papers now open