Ten... e-cars and hybrids
The best plug-in hybrids and pure-play EVs
Nissan Leaf

Since it's launch in the summer of 2011, the Leaf has cut a lonely figure as the only really practical e-car on the market in the UK. I've driven it on several occasions and spent a whole week living with one in a cold and bleak December. Each time, I have come away ever more impressed. Free rapid charge-ups at Nissan Leaf dealers have made covering long distances a real possibility despite this not being an e-car forté. The silence and refinement continue to impress.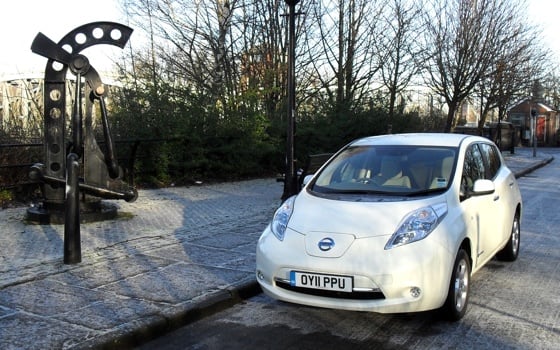 But how will it fare now that sister company Renault is about to launch it's leccy cars with swappable, leased batteries? Suddenly the Leaf looks a bit expensive and a bit risky by comparison. Later this year, Infinity - the posh bit of Nissan - is promising a more luxurious and if rumours are to be believed sportier looking e-car running on the Leaf's underpinnings.
Reg Rating
80%
Availability
Now
Price
£25,990
More Info
Nissan
Peugeot 3008 HYbrid4 plug-in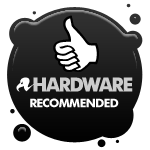 You can read my first impressions of Peugeot's new modular diesel-electric hybrid drive train here, but the really interesting model is still some 12 months away and will be the third HYbrid4 model after the 3008 and 508 RXH. Essentially, it will be a 3008 HYbrid4 with a larger capacity lithium-ion battery in place of the standard version's metal hydride power pack. You can also charge it from a wall socket. This means that, as with the plug-in Prius, you will get a considerably longer range at higher speeds in electric-only drive.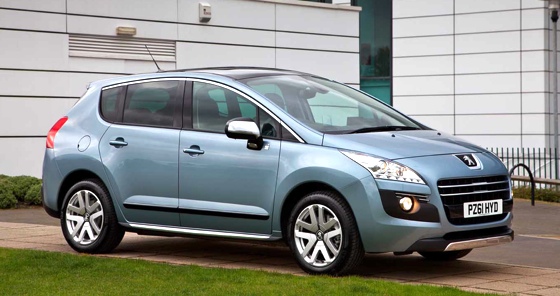 Unlike the Prius, the 3008 will still have the clever on-demand four-wheel drive system of the current model and the option to stick it into Sport and deploy all 200bhp when the mood takes you. Peugeot isn't saying what the electric-only range is likely to be, but I suspect it will be closer to a Prius-worrying 15 miles rather than an Ampera-esque 50. Either way Peugeot is on to a winner.
Reg Rating
90%
Availability
Spring 2013
Price
TBC
More Info
Peugeot
Sponsored: Minds Mastering Machines - Call for papers now open