Ten... e-cars and hybrids
The best plug-in hybrids and pure-play EVs
Tesla Model S

Tesla's Roadster many only have sold in small numbers but after the unfortunate ending of General Motors' EV1 project in the late 1990s, it put the idea of the e-car as serious automotive transport firmly back on the map and into the public's imagination.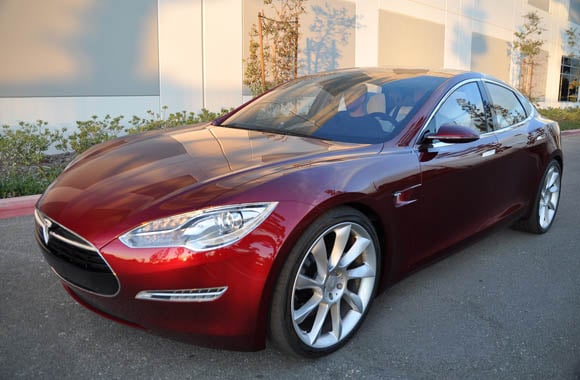 Offering unrivalled interior space for a car in its class - it will seat seven with ease - three different capacity battery packs which can be swapped or upgraded at a later date; a performance model that goes like the proverbial; and a cabin dominated by a whopping 17in touchscreen centre console, the Model S is nothing if not a bold vision of the possibilities of e-car mechanics and packaging. The S goes on sale in the US next month, but British buyers will have to wait until 2013 before a RHD model arrives. By that time the four-wheel drive Model X SUV should also be available, running on the same basic floor plan.
Reg Rating
90%
Availability
US: April 2012. UK: July 2012
Price
US: $49,900 after $7,500 Federal Tax Credit. UK: TBC
More Info
Tesla
Toyota Prius Plug-in Hybrid

The self-contained hybrid systems found in the likes of the Prius and Honda Insight will probably never shake off the stigma of being cars that exist only because the Americans don't like diesels. But replace the rather puny nickel-metal hydride battery with a lithium-ion power pack and add a mains charge socket, and they make a lot more sense.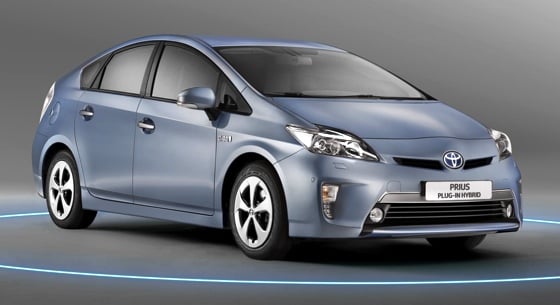 Charge it up for a few hours and you will get about 15 miles of electric-only driving at speeds up to 60mph. That would get me to the Trafford Centre and back and then onto Sainsburys for my vittles with ease and for next to no fuel cost. Sally forth on longer trips and the plug-in Prius drives just like the current model.
On sale in the US this month, the RHD version arrives in Blighty on 1 July with a longer, taller MPV version to follow next year as Prius becomes a sub-brand within Toyota. Toyota has yet to confirm a price, but I hear rumours of £26,000 after the UK's five grand e-car grant, a £5,000 premium over the basic car.
Reg Rating
90%
Availability
Early 2013
Price
£26,000 TBC
More Info
Toyota
Sponsored: Minds Mastering Machines - Call for papers now open