Peugeot 3008 HYbrid4
Driving the world's first diesel electric hybrid
On the road... and off it
Off-road performance is naturally limited by the tyres and ground clearance, but no matter how deep the mud I threw the HYbrid4 into, the system always found traction and always kept me pointing in the right direction. Unless you live on top of a mountain, this is all the 4WD you will ever need.
The ZEV mode is almost superfluous because Auto does a very good job of keeping to electric drive where possible in the name of fuel economy, only firing up the diesel engine when required. But you can still use ZEV mode to sneak around car parks without using a drop of fuel.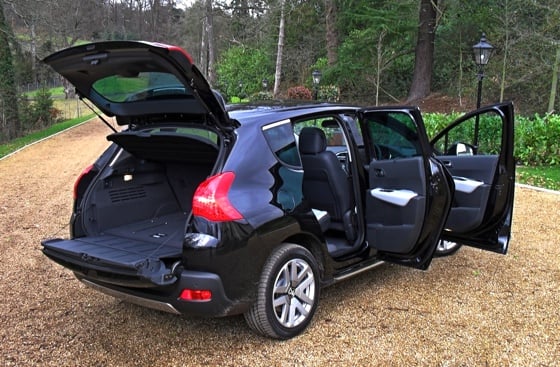 Journey into the interior
What effect does all this hybrid tech have on economy? According to the test figures, the HYbrid4 should average 70.5mpg and emit only 104g/km of CO2 compared to 43.5mpg and 169g/km for the £4500 cheaper non-hybrid 3008 with the same diesel engine.
I'll need more time with the car to see how close to that figure you will get in day-to-day use - and, of course, the self-control to keep it out of Sport mode - but the trip computer regularly told me I was getting into the high 50s.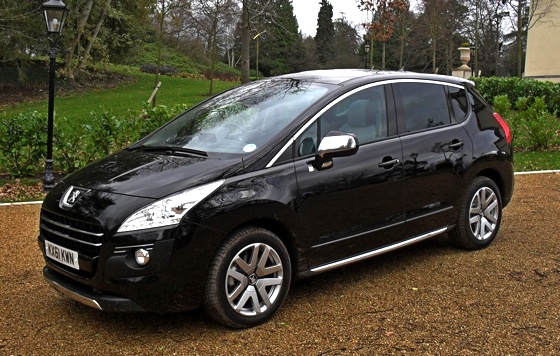 I'll also be interested to see how the HYbrid4 behaves in the wet when the system brings the rear drive motor into play in help with road holding and grip, but again that will have to wait until a full test drive later in the year.
If the the 3008 has a failing, it's the same one that reared its ugly head in the 508 e-HDi: the semi-automatic manual box just isn't the smoothest thing around and in suburban traffic it hunts up and down the ratios like a badly set-up automatic.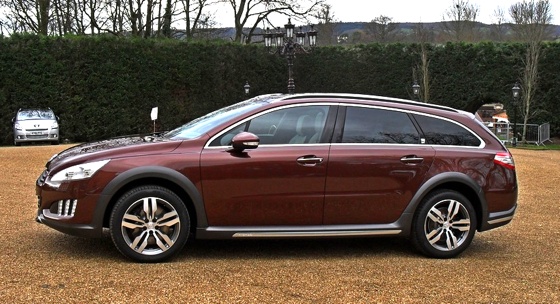 The 508 RXH also features HYbrid4 tech
Life becomes so much more enjoyable when you switch the transmission to manual and use the flappy-paddles to swap cogs, and leave the automatic system to just worry about dropping you into neutral when you come to a stop and managing the start/stop side of things.
Verdict
Peugeot's HYbrid4 diesel-electric power train really does move the hybrid game on and delivers an impressive combination of power, economy and four-wheel drive utility. The cherry on the cake is that we'll be seeing the system in various models and guises over the next few years not just in the rather utilitarian 3008. ®
More Car Reviews

Kia Rio
1.1 CRDi
EcoDynamics
Nissan Leaf
Renault
Fluence ZE
Toyota
Yaris
Nissan
Micra
DIG-S
Sponsored: Minds Mastering Machines - Call for papers now open