Peugeot 3008 HYbrid4
Driving the world's first diesel electric hybrid
Hybrid, high tech
In the current set-up, the battery pack gets its charge from the traditional hybrid sources of regenerative braking and an 8kW starter/alternator connected to the diesel engine. It's a clever combination that gives the HYbrid4 four driving modes, hence the name.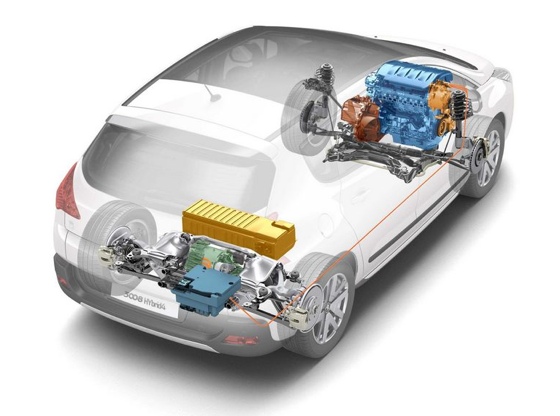 There's no linkage at all between front and rear drives
In Auto, the default setting, the car uses a combination of diesel and electric drive to maximise economy. Pop it into ZEV (Zero Emission Vehicle) mode and you can drive at speeds up to 40mph over very short distances using just the electrically powered rear wheels.
In Sport mode, the engine map changes, the gearbox swaps the cogs more aggressively and the electric motor lets its hair down and delivers an extra 7kW (10bhp) of power to put a combined 200bhp onto the road.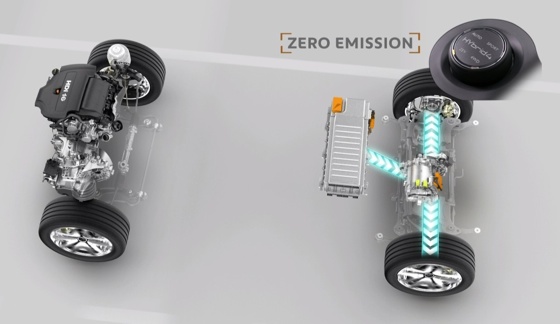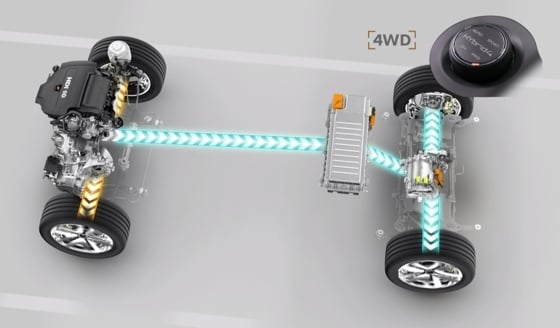 Drive modes: 2WD as EV (top) and 4WD hybrid (bottom)
Finally, there's a continuous four-wheel drive mode for handling the rough and sticky stuff. Should you happen to need all-wheel drive when the battery is depleted, the alternator will send power directly to the rear drive motors ensuring that low-speed four-wheel drive is always available.
Does it work? In a word, yes. In a day of mixed road driving and some off-road mud plugging at the West Midlands Safari Park, I came away highly impressed by the HYbrid4's abilities.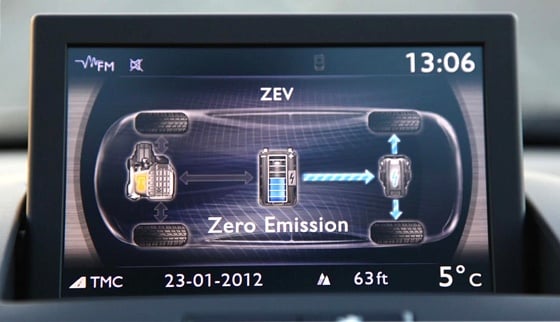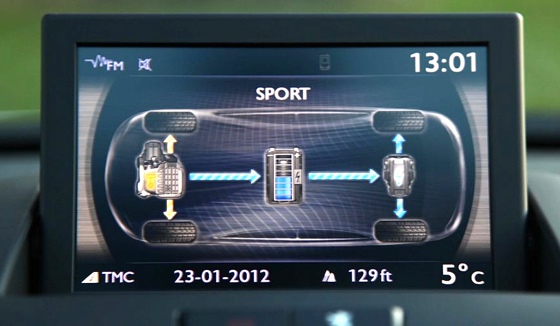 ZEV mode (top) is more economical but Sport mode (bottom) is more fun
To start with, it's a pretty rapid lump when you put your foot down. The official 0-60 time is 8.5 seconds but it's the mid-range pull that puts a smile on your face. The 50-75mph sprint takes only six seconds. And that's in Auto mode. In Sport, you can slice a second off each.
Sponsored: Minds Mastering Machines - Call for papers now open