Future car tech
What's coming under the bonnet and in the cabin
Staying alive: autonomous emergency systems
With all that distraction in the cabin it's perhaps just as well that an increasing number of safety and survival issues are being taken out of the drivers' hands.
Crashing a 2012 Ford Focus at speeds less than 10mph is already almost an impossibility. If the forward-facing IR radar sees a car in front of you and reckons you're about to hit it, the power is cut, the brakes charged and then automatically applied.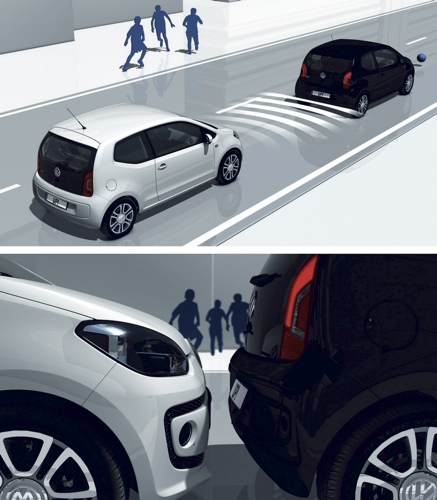 VW, Ford and others are equipping cars with anti-shunt tech
Similar systems are already appearing in selected new Volkswagens, Volvos and lowlier Mercedes-Benz models though Ford deserves the credit for bringing them to the attention of the average car buyer.
Vauxhall/Opel is more worried about night driving, so its Adaptive Forward Lighting swivels your headlights in the name of better distance vision along darkened roads.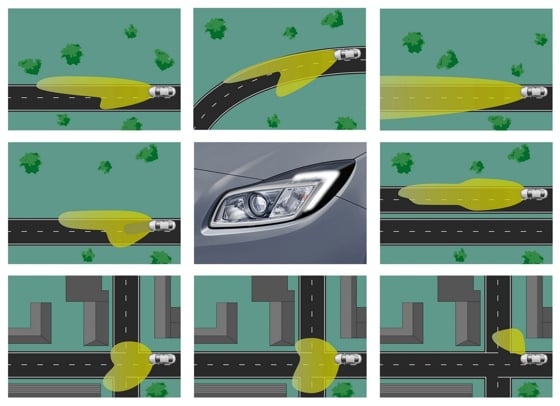 Vauxhall is working on smarter headlights
That's nothing new - a 1970 Citroën SM could do the same - but with AFL secondary side lenses help illuminate the area immediately alongside the headlamp cluster when you apply a lot of steering lock, the better to see common urban obstructions like bollards, wheelie-bins and drunken hoodies.
If all that fails and you find yourself upside down in a field, you'll be wanting eCall, a standardised Europe-wide system which eventually will be able to automatically contact the emergency services when you have a prang. The full standard for eCall should be defined before the end of the year.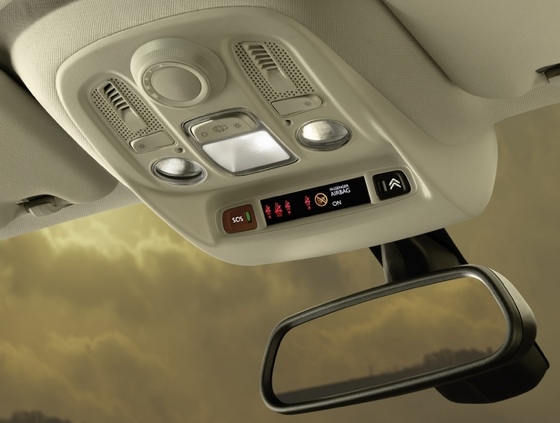 Citroën already fits a button to punch in emergencies
Peugeot and Citroën already fit several models with an SOS button which contacts a control centre in the driver's own country, relays a GPS fix and opens voice communication with the car over the GSM network. Ford's Sync system, due to to arrive in the European Focus this year, will do the same.
Unique to BMW's Assist Advanced eCall is the ability of the system to tell how severe the crash has been by monitoring how many airbags have deployed, whether the vehicle has rolled over and what stress the seat belts have been subjected to.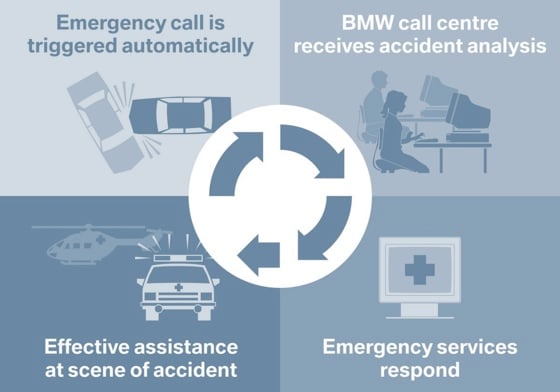 BMW's Assist Advanced eCall uses the eCall standard to automatically deal with emergencies
Once eCall is fully up and running - by 2015, all being well - there will be no need for car makers to have their own call centres because all the relevant information will be automatically relayed to the local emergency services by your car's black box. In theory this will improve response times by up to 50 percent in rural areas. ®
Sponsored: Minds Mastering Machines - Call for papers now open