Audi shows off OLED-illuminated concept R8
Lightstorm bodywork
Car Week

It's all very KITT, of course, with a bit of Batmobile tossed in for good measure, but here is Audi's plan for taking OLED car lighting - inside and outside of the vehicle - to the max.
Based on an R8, the Q7 concept shows how design teams can have lots of fun building tech into vehicles that may never see light of day.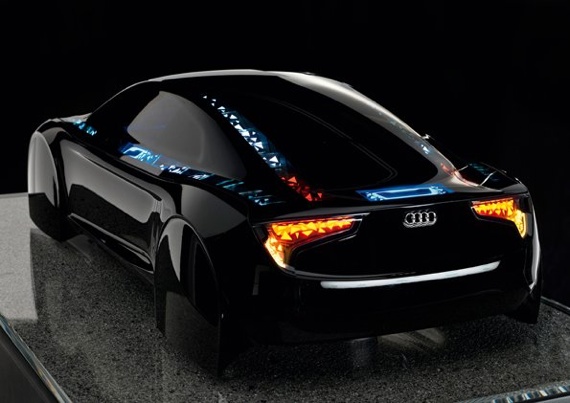 Still, you can't blame Stephan Berlitz, Audi's man for coming up with and implementing new lighting tech, and his team for having some fun conjuring up all sorts of visual effects using OLED strips, as Euro Car News' vid shows:
Audi admitted that commercialising such jiggery pokery will take years, but its demo shows what can be achieved given a large enough budget. ®
Sponsored: Fast data protection ROI?