Resellers could lose out in £4bn gov framework – vendors
Little room for medium-tier biz in price-driven agreement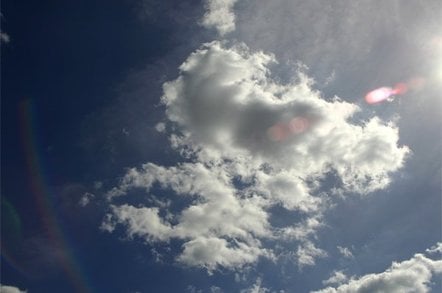 The ultra-aggressive pricing suppliers will need to bid so that they can win a place on the forthcoming public sector hardware and solutions mega framework may make it harder for resellers to get involved, vendors have warned.
Government Procurement Services invited bids from suppliers last month to win a place on the agreement worth £4bn over two years. It includes 12 lots ranging from PCs and servers to storage, networking and peripherals.
The intent from Whitehall is to pull together the spending power across the public sector including central government departments; "arms length" bodies and agencies; non-departmental public bodies; NHS units; and local councils.
However, Michael Keegan, exec director for the Technology Product Group at Fujitsu, said that in an effort to achieve the best price and win a place on the framework, Fujitsu will not be bidding with a reseller this time.
"If [government] commoditises it, the reseller is not able to add value as it's all about the lowest possible price. I guess Computacenter is big enough but a lot of medium-tier businesses [may not get on board]," he told The Reg.
Making it onto the framework – between three to eight firms are expected to be accredited on each lot – is no guarantee of business, as the incumbent suppliers must then bid in an e-auction for individual contracts.
Steve Murphy, UK and Ireland veep at Hewlett-Packard, said larger contracts clearly helped government to pull together spending power which he described as "sensible in the austere climate".
He added: "We'll have direct touch with public sector [customers] at a local and central government level and where appropriate a channel engagement".
Vendors are primed to handle larger rollouts, but the public sector tends to require staggered deliveries and this where the channel comes into its own, said Martin Hellawell, boss at Softcat.
"If public sector requires agility and flexibility, they will get that service from a local friendly reseller, that is why we exist," he said.
Others said it was not clear how the framework will be used until it is up and running, but reckoned a lot of the product business wrapped up in the £4bn framework may already be provided via large outsourcing deals with vendors already. ®
Sponsored: Minds Mastering Machines - Call for papers now open