Hadron-colliding, volcano-tracking boffins pocket cloud freebie
CERN, ESA and pals unwrap donated number cruncher
Euro biz bosses have donated a cloud to top scientists at CERN, the European Space Agency (ESA) and the Cambridge-based European Molecular Biology Lab (EMBL) - to accelerate their boffinry breakthrough rate.
The infrastructure donated by 18 businesses - including SAP, Telefonica and Interoute - will be used to store, share and crunch the data involved in the research of volcanos, particle collision and genome sequencing.
The initiative is called Helix Nebula*, the Science Cloud.
At CERN the extra computing power will be used to process data from the ATLAS experiment in its Large Hadron Collider. In Cambridge, bio-boffins at EMBL will throw the donated machinery at drilling into large genomes, allowing a deeper insight into evolution and biodiversity.
And the European Space Agency will use the new processing capacity to analyse and predict natural disasters, including volcanos and earthquakes.
The idea at the ESA is to stick satellite measurements of the earth's surface - garnered from 20 years of readings accurate to within a centimetre - into the cloud, allowing more scientists to analyse the data.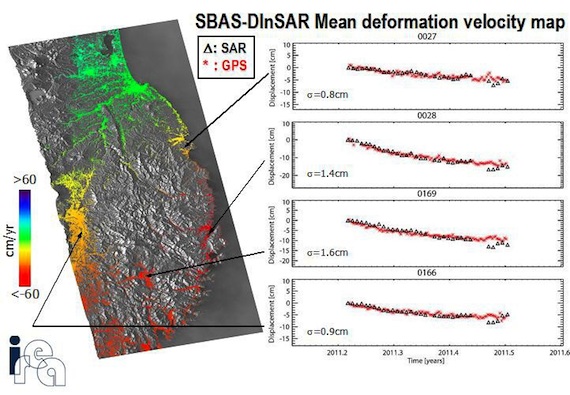 Wolfgang Lengert of the ESA explained that the Science Cloud would give scientists instantaneous access to data and allow researchers to share tools and best practice - clearing the way for "state-of-the-art research".
Crucially, the business-donated cloud will make fondling data much cheaper for scientists. Lengert comments:
The availability of cloud computing services for mass-market prices – a few cents per hour for processing – in combination with an open and free data access policy will drastically increase the demand for satellites' data
Greater understanding of natural disasters such as volcanos could help mitigate the damage they cause, he added. And if successful the data cruncher can also be used to investigate the ocean, Polar ice caps, climate and other areas.
The businesses behind the donation to the cash-strapped boffins are keen to make the case for cloud computing, hoping to catch the eye of European government departments with a bit more cash to throw around. ®
* Naturally, it's on Facebook.
Sponsored: Minds Mastering Machines - Call for papers now open