Faster mobile data: the road to 4G
Better LTE than never
Exit one LTE rival, enter another
Fortunately, Qualcomm stopped working on UMB in 2008 and switched its efforts to LTE. As a result UMB is now effectively dead. So everyone is working to the same plan then? Not quite. Muddying the waters, the ITU said WiMax can be called a 4G technology too.
WiMax is a high-speed wireless data networking system, not a form of mobile phone network. Then again, that's all any other 4G network is, since voice is treated as data. More formally known as IEEE 802.16, WiMax is a medium-range wireless network akin to Wi-Fi, aka IEEE 802.11.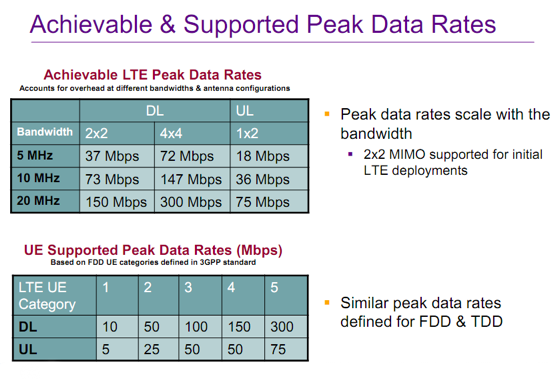 Source: Qualcomm
But whereas Wi-Fi is a short-range network for use inside buildings, 802.16 was originally intended as a wireless alternative to home broadband. WiMax networks can span up to 50km (31 miles) in direct line-of-sight operation with directional antennæ, or 6-10km (4-6 miles) with no line of sight mode and non-directional antennæ. Theoretical speeds range from 40 to 70Mb/s, although typical user speeds tend to be around 3-11Mb/s.
Originally, WiMax 1 (802.16-2004) limited client devices to a single basestation. WiMax 1.5 (802.16e-2005) aka "Mobile WiMax" enhanced this to allow devices to roam from one basestation to another.
It's fair to say that WiMax hasn't been a hit. It is out there, in a few areas, chiefly where it would be difficult or expensive to reach people with cables or fibre. There are also some urban networks in the US and in less-urbanised areas such as Pakistan, and it's being used to provide wireless "backhaul" for 3G phone networks in Africa.
Long Term Evolution evolved
LTE, meanwhile, is being rolled out. But it's not 4G, whatever the telcos' marketing departments say: it maxes out at a trifling 100Mb/s down and 50Mb/s upstream. If anything, it's 3.9G.
LTE - aka 3GPP Release 8 - delivers a lot of 4G's planned key benefits: it's a simplified, all-IP network; access speeds have gone up and latency has gone down; adaptors in phones and tablets can, in theory, switch between more different Radio Access Networks; it can cope with different sized slices of radio spectrum, scaling from 1.25MHz up to 20MHz; if it's given a pair of channels, LTE can use Frequency-Division Duplexing (FDD), but it can also cope with a single channel using Time-Division Duplexing (TDD); and, like 802.11n, it supports multiple antennæ – MIMO – for greater robustness and resistance to interference.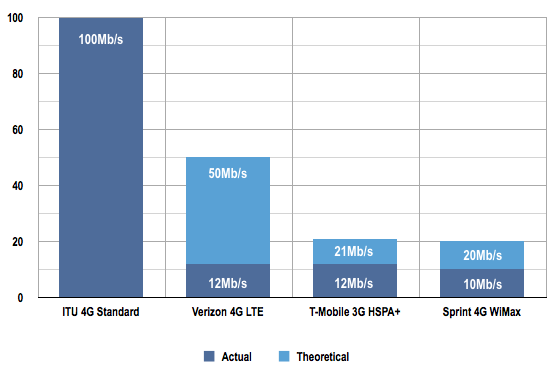 Nudging toward true 4G
LTE can get away with claiming to be 4G because of some ITU sleight of hand. In December 2010, the ITU ruled that LTE and WiMax can still be considered 4G since they are precursors of technology - respectively, LTE Advanced and WiMax 2 - that will deliver the speeds defined in IMT-Advanced.
Sponsored: Minds Mastering Machines - Call for papers now open