Sleepy Jack

From the folks who brought you Cordy, Sleepy Jack is the eponymous small-boy hero who each night flies through the sort of psychedelic and abstract dreams that would give most psychiatrists the screaming heebeegeebees - or at least inspire a good case study. Inside his vortex-like dream world, Jack has to collect power-ups, shoot bad guys and generally run riot in his jim-jams making the game one part tunnel-runner, one part shoot-'em-up and one acid trip. A nice feature is the option to control Jack either with your handset's accelerometer, by using an on-screen slider, or the more traditional virtual joystick. It's another dazzling effort from SilverTree Media that raises one important question: where can I buy some of what they are smoking?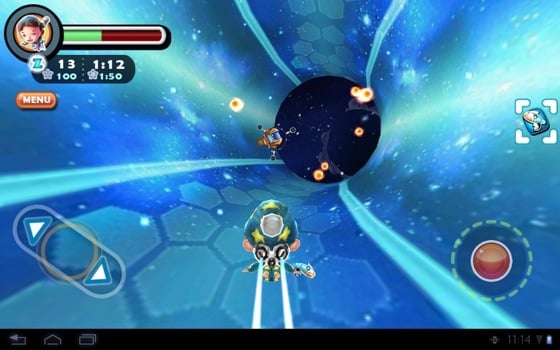 Reg Rating
80%
Price
£1.99
Size
22MB
Apps2SD
Yes
Android Market
Download
Sprinkle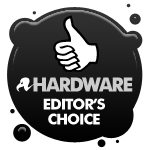 Take one tank of water, an adjustable water cannon, a physics model that should win the coder an award, and some truly cracking graphics - I've not seen water look so good or behave so realistically in any game before - and you have something that could quite easily replace Angry Birds as the most popular game in the Android Market. Forget the back story - some quasi-environmental bunkum about human tourists causing bush fires on Titan - and the music: just revel in the exquisite graphics and the way you can use the water cannon to push objects around. The finite water supply and need to put fires out before the huts of the blue Clanger-esque locals turn to ash means you have to use your noggin too. With 72 levels available, you won't spend a better £1.27 in 2012, I guarantee.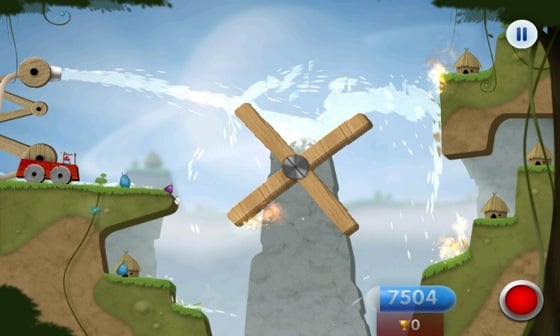 Reg Rating
95%
Price
£1.27 (Free demo also available)
Size
21MB
Apps2SD
Yes
Android Market
Download
COMMENTS
Re: Ad-supported is not "free", please don't pretend otherwise
"Denote "ad-supported" software as such, so that I can make an informed decision. Don't deliberately mislead me."
If you download an app and you find that it has adverts you are perfectly free to uninstall it at a total financial loss to you of 0 pounds and 0 pence. It's not fucking rocket science.
iOS the traditional gaming platform?
"Traditionally, if you wanted your phone or media player to double up as a gaming platform, you bought an iPhone, iPad or iPod Touch." Where did you get this gem?
scummvm?
I am rubber you are glue
(oh yeah?) DOH!
I'm not certain since I'm not an Android app developer but I suspect call info permissions are to properly enable the game to pause when an incoming call is received
aDosBox and Civilization has got me gaming like it's 1992.