Sony PlayStation Vita
Pushing the right buttons
Flash ways to cash in
For starters, the PSVita memory card – Sony's proprietary version of Micro SD – makes things much more expensive should you want to upgrade storage up to 32GB. Sony claims the slot is a move to protect against piracy, but it doesn't explain the steep difference in price for new memory.

Both cameras are also rather average at just 1.3Mp, but they do their job well with the augmented reality aspects and general photo-taking activities. Games such as Reality Fighters and Virtua Tennis 4 see self-portrait characters built based on a photograph for which a higher quality camera would have been nice.
A more centrally placed front facing lens would be preferable too, but after the honeymoon with your device ends, the cameras will probably see minimal use. Skype video calls are the most likely candidate when that particular app sees release later this year.

The effective user-interface is awash with apps which appear like bubbly coins on the display. These can be arranged how you'd like over as many pages. The UI impresses, keeping things simple enough to pick it up with no prior explanation, while offering snazzy navigation features to draw a bond with user and device.
When an app is opened, shortcuts are created that can either be accessed in a cascade by pressing the PS button, or individually by swiping left. These are then closed by peeling the relative page away. Functionality is slick and there'd be little need to explain too much when showing your kids how to use it.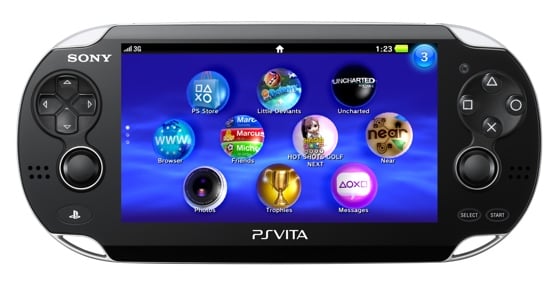 The Vita features some bog-standard apps that do exactly what they say on the tin without really pushing the boat out. These include Photos, Music and Video. There are also Group Messaging, Friends, Trophies and Maps as well as an average web browser that doesn't support Flash – a YouTube app is on the way – and does little to compete with my smartphone options.
It's all about social here, though. I know it, you know it, Sony knows it and the Vita has been geared up for exactly that. Needless to say, Facebook and Twitter apps are available alongside others through the PS Store, with many more on the way. Sony's own Vita social options come preloaded, such as the 3DS Street-Pass equivalent, 'Near', or 'LiveArea', a feed of SEN friend activity and news.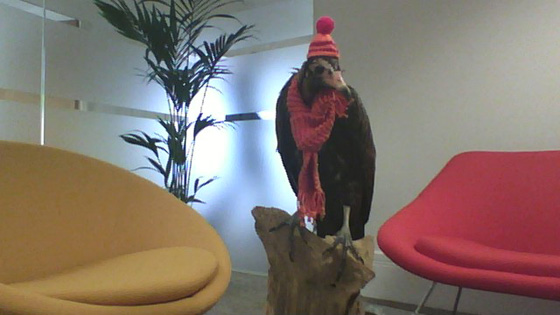 Click for file with sample images and video (8MB zip file)
Sponsored: Minds Mastering Machines - Call for papers now open