Ten... PlayStation Vita launch games
Port and portability
F1 2011

While the drivers gear up for a fresh season of break-neck speeds, Vita owners are able to take the wheel of last year's Formula One recers on their new handheld. If you're not an F1 fan, it'll feel a decent game, but its difference to the PS3 version of F1 is noticeable and given the choice, you'll always reach for the non-portable equivalent.
While an improvement on the 3DS version, realism is far from its best, with play too stripped down for my liking, and thrills kept to a minimum. Still, all the game modes are there from trials to full Grand Prix events. There's a dignified multiplayer mode too for up to four Vita players, as well as a challenge system which sees users face tasks outside of the usual race format.
Plenty on the starting grid to tickle your fancy, then, but it's by no means a PS3 version in your pocket and lacks the va-va-voom of what we've come to know. Maybe I'm expecting too much, but the lack of Vita integrated features is perhaps another sign more could have been done to take F1 onto Sony's new powerful platform.
With Motorstorm RC offering cheap thrills for under a tenner, it's hard to justify F1's price tag. Those of you with a fondness for the sport should be kept happy until the 2012 refresh pulls up on the starting grid.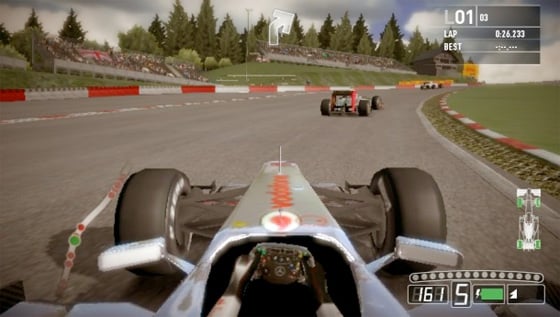 Fifa Football

Fifa for Vita is essentially a stripped-down version of Fifa 11 with current player names and kits. This means that those of you who spent months adjusting to Fifa 12's latest defensive system and gameplay rejig will find yourselves nostalgically sent back in time. Unless that is, you opt to play with the new touchscreen controls.
On paper that sounds fantastic: tap a player to pass to him; shoot; lob, it's all there on the panel. In practice, though, it doesn't quite work and when you lose the ball, only to have to scramble fingers back to the regular button position, it's hard to keep up the pace. On the other hand, the odd splash of touchscreen shooting can be a blessing and for the right fingers, a potential handicap in accuracy.
The framerate feels a bit jittery and the imagery is certainly no match for the stunning graphics on HD home consoles. Nevertheless, the game translates fairly well and I can't stop playing it. With a plethora of connectivity options and the standard single-player selection, there's enough to keep fans on the pitch until an inevitable tweak and season update surfaces later this year.
Certainly beats Sony's free AR game, Table Football, which creates a Subbuteo-like match on an augmented reality background. Meh.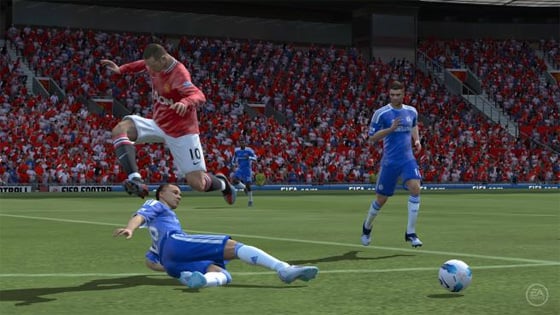 Rating 85%
Price £45
More info EA
Sponsored: Minds Mastering Machines - Call for papers now open