Microsoft Tangos into cheap smartphones
Windows Phone Skype beta released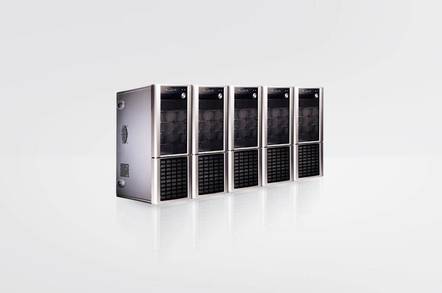 MWC 2012 Microsoft is targeting the global market for smartphones outside the high end with its next Windows Phone, while promising most existing apps will continue to work with less hardware.
Redmond announced today that the Windows Phone update – codenamed Tango – would run on smartphones with reduced memory and processor requirements.
Microsoft vice president and director of Windows Phone program management Joe Belfiore said Microsoft had performed "significant optimization work" on Windows Phone to accommodate Qualcomm 7x27 processors and 256Mb memory.
Accompanying the long-rumoured change at Mobile World Congress in Barcelona, Spain, on Monday, Microsoft also announced that Nokia's Lumia 610 will run Windows Phone Tango. The Tango update is expected in April.
The Lumia 610 runs a system on a chip from Qualcomm with 800MHz processor that compares to the Lumia 900 and 800 with 512MB memory and 1.4GHz Qualcomm Snapdragon processor.
Co-inciding with the announcement, Microsoft released a technical preview of the SDK update to access a 256MB emulator and tailor your apps to run on devices.
Belfiore blogged that around 5 per cent of the 65,000 apps in the Windows Phone Market would not work on the low-specced phones.
Among the apps not working – it has been reported – is Bing Local Scout, which is not available due to a limit on the amount of background data exchange and automatic picture uploads to SkyDrive are turned off.
Microsoft's push into low-end accompanied the expected release of a beta of a Skype application for Windows Phone, complete with the requisite Metro UI. Microsoft bought the loss-making and unwanted web telco Skype in 2011 for $8.5bn – Microsoft's biggest ever corporate acquisition.
Belfiore said Tango working on low-end phones would open up new markets for the company and application developers. "These phones will open the door to new price points and customer segments in several high growth markets," he said on Windows' phone developer blog.
Nokia is expected to release Windows Phone for the market in China this year. Jo Harlow, head of Nokia's smart devices division, is reported to have told MWC Nokia "will bring Lumia to China."
Smartphones garner a lot of press and publicity thanks to Android and iOS, from Google and Apple respectively. Data on smartphone penetration, however, reminds us that on a global basis – and especially outside the bubble of Europe and the US - the mobile phones market largely remains a feature-phone story.
These are phones used by people sensitive to price and married to a phone that "just works" – by users who don't feel the need for touch or apps. It'll be these kinds of people that Microsoft hopes to convert into Windows Phone users when they finally upgrade. ®
Sponsored: Minds Mastering Machines - Call for papers now open