Microsoft deal registration program backfires
What a useless tool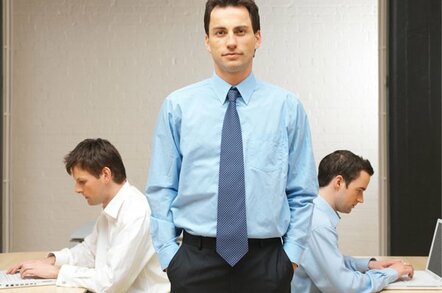 Microsoft's Partner Sales Exchange (PSE) deal registration tool, designed to safeguard large account resellers (LAR) from rivals pilfering business at the eleventh hour, seems to be causing more problems than it is solving.
The program was already beset with problems before it launched, with implementation delayed from October until March as Redmond tried to make the system infallible.
Clearly it had thought this was a job done as PSE hit the channel at the start of this month, but the software suffered a series of crashes due to service overload as LARs worldwide rushed to log data on the portal, channel sources claimed.
"All LARs are up in arms about the deal reg program. It came online again a week ago but now Microsoft can't cope with the backlog and are having to manually validate deals," said one LAR.
The exact volume of deals that Microsoft is wading through is not known but with the worldwide systems downed it is unlikely to be insignificant, say sources.
Deal registration is supposed to prevent rival resellers from winning a bid on price when an LAR has identified and worked a lead until business is transacted. It was expected to get LARs seeking out deals more aggressively.
Microsoft will pay a double digit flat fee as a rebate and while this is supposed to add to a reseller's bottom line, some say they were planning to use it as a competitive tool to lure in customers.
Another LAR described the situation as a "nightmare" and said the consequence of the deal registration gaffe is "that we don't know the rebates we could earn to offer discounts to clients".
The system is no longer crashing, sources say, but it is too early to say if the approval process will match service level agreements while the vendor works through the backlog.
As a result of the issues, Microsoft has been more lenient on the regulations for PSE, waiving the rule that deals have to be approved 30 days before the sale is transacted.
Microsoft was unavailable to comment but assured The Reg that a comment is on its way for Monday. ®
Sponsored: Minds Mastering Machines - Call for papers now open