iPad owners 'considerably richer than yow'
But tablet ownership shifting to the lower orders
iPad owners are far more likely to be able to claim they are considerably richer than you, a study of the thickness of tablet fondlers' wads has revealed.
The survey, conducted by US market watcher NPD, found that more than 40 per cent of iPad owners have a household income in excess of $100,000 (£63,250) but only 26 per cent of owners of other tablets - Android, BlackBerry, WebOS, Windows - proved to be as well-heeled.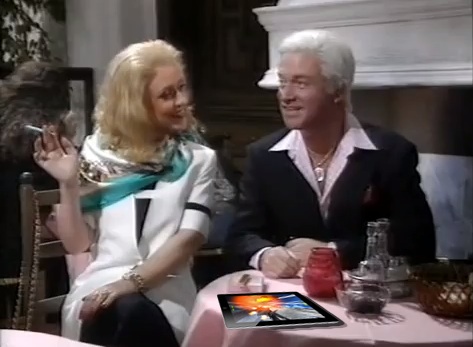 But the market is dynamic, and is shifting toward younger, less well-off punters.
Early adopters may be older and wealthier, but more recent tablet buyers make less money and are younger than the first-wave buyers, NPD found. Buyers at the end of 2011 were seem to be 50 per cent more likely to have an income under $45,000 (£28,500), and 33 per cent more likely to be under 34 years of age.
And with that demographic shift comes a change in usage patterns.
"We are seeing some of the tasks traditionally performed on devices, such as PCs, now being performed on the tablet," said NPD VP Stephen Baker.
Among folk who own a tablet and a notebook, email, surfing, gaming, social networking and online shopping are all now more likely to performed only on the tablet than was the case a year ago.
That said, only ten per cent of tablet owners said they had abandoned their laptop. Among notebook owners who lack a tablet, only 18 per cent plan to buy a fondleslab in the next 12 months, but 26 per cent say they'll buy an new computer. ®
Sponsored: Minds Mastering Machines - Call for papers now open