VCE EMEA gaffer cheeses it after seven months
Enterprise sales veep Adran Carr departs vendor coalition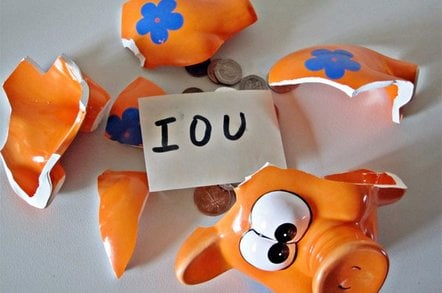 VCE enterprise sales veep for EMEA Adrian Carr is no longer with the business just seven months after joining from Juniper, The Reg can reveal.
Carr was EMEA enterprise veep at the networking firm until August but a spokesman at VCE confirmed that he has left the firm: "VCE is searching for a new head of EMEA sales to drive our next stage of investment and growth in EMEA. We have several leading candidates who are now being considered."
The EMEA sales team will be managed by other senior execs until a permanent success is in place, the firm added.
The spokesman said it would not comment on "specific personnel decisions" but dismissed any suggestions that sales were below expectations.
"VCE just finished a record year with an order run rate that exceeds $800 million (US), which we believe represents unprecedented growth for an IT infrastructure focused company.
"In Europe, we just opened our new London sales office in late January and believe the market opportunity is there for us to accelerate our already strong growth," he said.
VCE, a coalition formed by Cisco, EMC and VMware in summer 2009 to design and sell Vblocks - private cloud building blocks - got off to a painfully slow start as it was unable to define a go-to-market strategy.
Last year the business went back to the drawing board to redesign a more channel-friendly charter including deal registration, pre-configured SKU, biz development funds, channel training and de-focusing on direct sales.
There remains just five VCE certified resellers and solution providers in the UK: 2e2; Computacenter; Kelway, MTI Europe and Novosco; and another 23 integrators and service providers.
There are 200 channel partners worldwide, and VCE said: "Our primary focus is to continue to make our existing channel partners successful."
VCE has one distributor across Europe, Magirus, and although it recently added Tech Data in the US it refused to comment on any expansion of the agreement elsewhere.
"Our channel program is continuing to expand throughout Europe and our channel partners are having success selling Vblock platforms into a wide variety of customer environments," the spokesman said. ®