Zerowait feeds hungry NetApp punters tasty NASAGNA
'Don't buy new filers - spice up your old ones'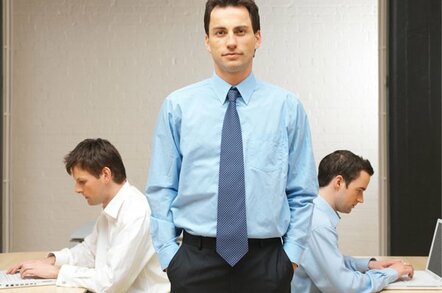 NetApp support outfit Zerowait says its customers should not bother to buy new NetApp filers, when it can accelerate the old ones with its caching appliance.
The firm's NASAGNA – NAS Acceleration and Global Namespace Appliance (our acronym) – is a tasty dish that sticks a box containing a mix of DRAM, solid state drives and SAS disks plus caching software, in front of NetApp filers and accelerates I/O requests fro accessing servers. It's in the Avere FXT mould of a multi-tiered caching appliance without as many tiers and minus the the finely detailed I/O type granularity of the ex-Spinnaker Avere founder's caching algorithms.
The NASAGNA product can combine all of a customer's NAS storage into a single global pool, making it easier to manage and optimise. The filers can grow capacity using bulk SATA drives, leaving the performance acceleration work to the Zerowait boxes.
Of course, NetApp has its FlashCache in FAS array controllers, which uses SSD storage and software to speed filer access. It also has ONTAP 8.1 cluster mode to aggregate filers together. The Zerowait strategy is not to compete with these modern NetApp technologies. Rather, it's making its sales pitch to customers with off-lease NetApp kit, suggesting a combination of its SimpleStor disk archive and NAS optimisation appliance is far less expensive than upgrading to newer NetApp kit, or changing to Isilon for that matter, and gives you both more performance and capacity.
Zerowait's president, Mike Linett, said: "[The appliance allows] our customers to retain their current NetApp storage and add low cost archive storage, all for far less than the cost of a major upgrade." Bet NetApp loves that idea. ®
Sponsored: Minds Mastering Machines - Call for papers now open