Panasonic to include trackpad remotes with top-end TVs
App alternative for smartphone owners
Panasonic was keen to tout its updated smartphone remote control for its new Viera TVs at its annual European Convention today but it was its touchpad-equipped remote units that caught our eye.
The app - for Android and iDevices - offers the usual telly manipulation features, but there's one trick not seen on similar apps from Sony, Samsung and co: making content appear to move from one gadget to another.
The app, says Panasonic, lets you screen photos, videos, music and websites stored on the phone on the TV "with a swipe". Tap the item on the phone, drag the small thumbnail that appears up to the slot graphic at the top of the screen, and after a second or so the content appears on the telly.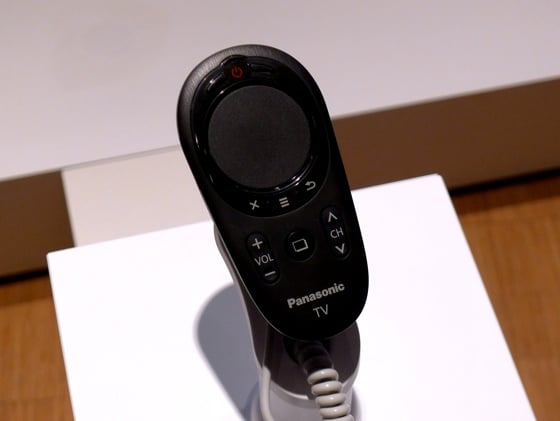 Likewise content on Panasonic's DVR-integrated TVs can be swiped across to other devices. Ditto the feed from the telly's tuner.
The app also lets you control games running on Panasonic's IPTV platform.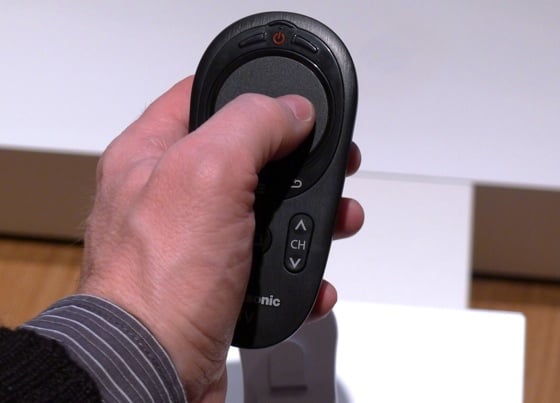 Don't want to hand over your smartphone or tablet to other family members? The pebble-shaped Touch Pad Remote comes close. It features a large round trackpad so you can thumb your way around menus rather than hit buttons for specific menus, though it has keys for Panasonic's VieraConnect menu, changing the channel and adjusting the volume.
It'll be included as standard with the company's 2012 "flagship" models, Panasonic said.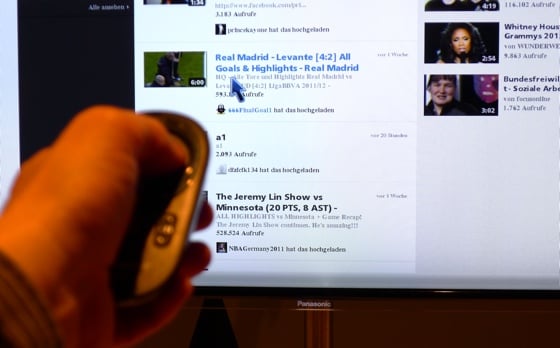 Point and click
There's a larger model in the works that will accompany Panasonic's range-topping Blu-ray boxes too. ®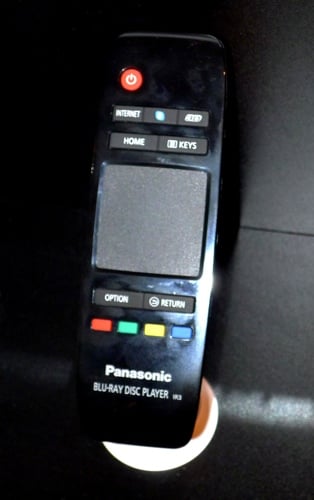 A bigger version for Blu-ray players
COMMENTS
Flick up to display on tv
We have seen this elsewhere, namely the TiVo app for iPad/iPhone... I think this may become the new gesture that all manufacturers will use maybe, until one patents it *grin*
stupid
these tv making people should ask the registers here how to do it.
it's obvious that the tv should not just have information pushed to it from the remote but also the other way around (i.e. push it to the remote).
The menus should be visible on the table controlling it, as well as programs, not just emulate a stupid cursor and the dumb remote on the tablet. Fail because were not in the 20th century anymore to accept this.