LOHAN flashes fantastical flying truss
Experimental Vulture 2 launch platform
Then it was just a matter of forming the triangular section...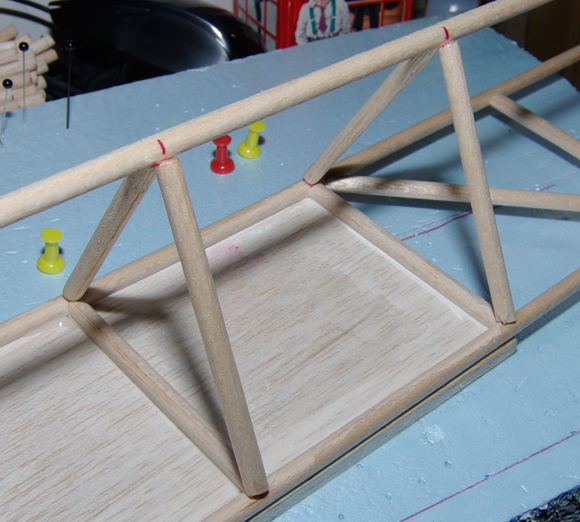 ...and sticking in the diagonal braces...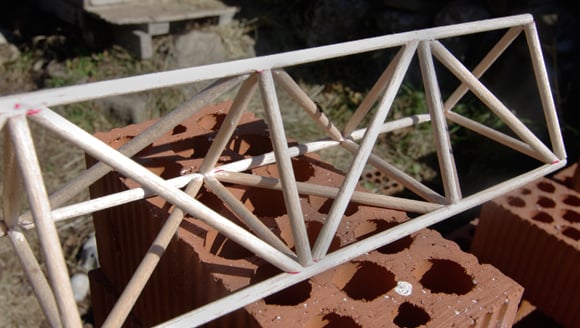 ...before applying a coat of high-vis paint and handing the structure to apprentice boffin Katarina for the official roll-out photo: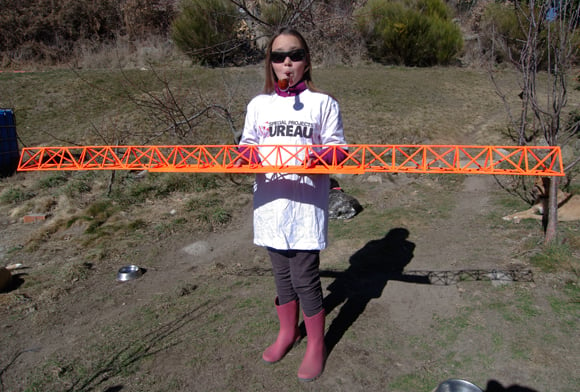 We're just waiting on a bottle of helium and some balloons, and once they turn up we'll see if the thing flies with a camera attached.
Note that our cunning plan involves using the truss "upside down", but we're pretty sure it's strong enough in this configuration, which has the clear advantage of offering a substantial level launch platform and plenty of horizontal area to mount other kit, as you can see in our new LOHAN mission summary (click on image for a bigger version):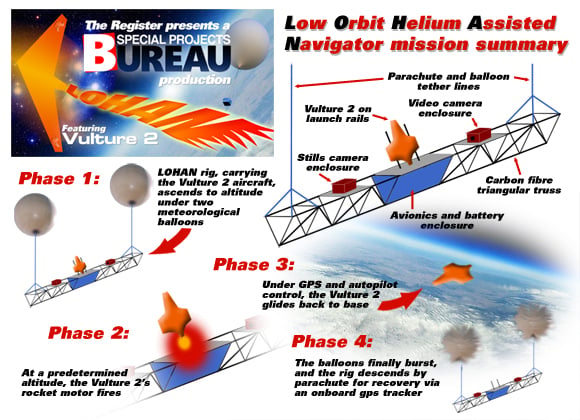 So, next up is a test flight for our model structure, and if it does the job we'll get to building a full-size version from carbon fibre tubes. Expect dramatic video footage of the fantastical LOHAN flying truss in due course...®
Further LOHAN resources:

Sponsored: RAID: End of an era?