Steelseries SRW-S1 PC gaming steering wheel
Taken for a spin
Review Admittedly, until recently my idea of a racing game was Super Mario Kart as I don't play too many driving games. However, the Steelseries SRW-S1 steering wheel certainly had me intrigued enough to want to take it for a spin.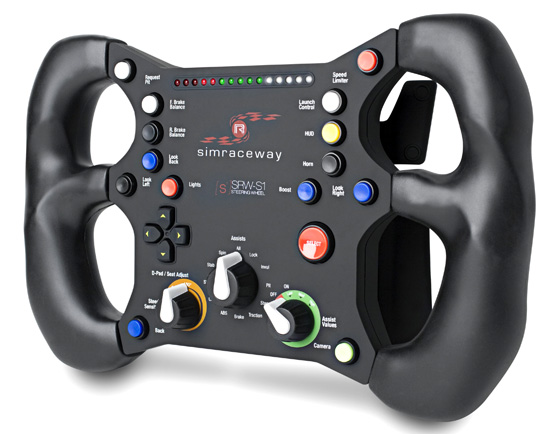 Custom job: Steelseries' SRW-S1 gaming steering wheel
Optimised for Simraceway and littered with buttons and switches, it appears more suited to flight simulation. Yet this Windows PC-only USB peripheral looks certain to give me an edge that a regular controller isn't going to provide. I might even get beyond crashing at the first turn.
All the fifteen buttons, four paddles and even the navpad (how you sit) are easy to configure – typically, one setting will work across several games, in my experience. Yet the essential parts on the SRW-S1 are the paddles on the back, acceleration (lower right), brakes (lower left) and gear change (upper paddles). Using the change camera button is initially fun, as are the horn and boost buttons but these aren't going to make any great difference in-game.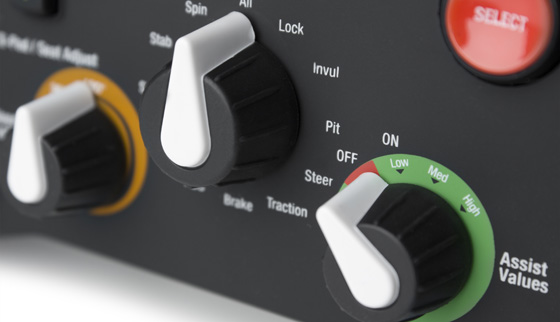 Dashboard modifications
The HUD button isn't essential either – unless you're particularly bothered about your tyre pressure – still, it's a quick way to access all your on-board information. The brake balancing buttons to the front or back are something that could be used quite frequently in iRacing, which closely simulates everything you'd find on a F1 track, same goes for the speed limiting button, so I don't get a drive through penalty during my pit stop.
The LED lights at the top of the SRW-S1 look über bling and lit up to give me a pretty convincing gear change indicator. Yet for actually making some helpful fine tuning, the steering sensitivity knob is probably your best bet.

USB connectivity and dead easy to configure
Luckily, set up is a breeze – a great example of plug and play – then it's a simple matter of tweaking my settings depending on the game. If you're new to joysticks and wheels at this level of sophistication a glance at the Steelseries advanced set up videos would be a good place to start.
Sponsored: Minds Mastering Machines - Call for papers now open