Elonex to set up tech fab in Coleshill, create 400 jobs
Gets wodge gov cash to haul in Chinese manufacturing kit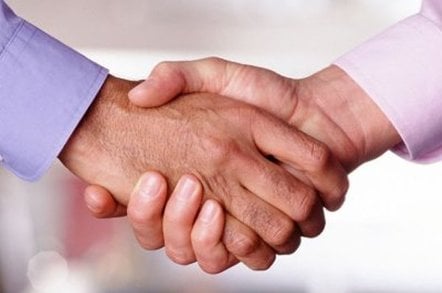 Elonex is importing manufacturing equipment from China to a facility based in Coleshill, just outside Birmingham, in order to assemble tech products locally.
The move has been subsidised by a £2m government grant, a £6m government-guaranteed banking facility and £2m from Elonex shareholders.
The 140,000 ft2 production and R&D site on the outskirts of the city is expected to be completed by the end of August, creating some 400 jobs.
It will produce Elonex fondleslabs, commercial LED electronics including lightbulbs, display units and outdoor signage and a range of as-yet-unconfirmed consumer electronics.
Nick Smith, chief exec at Elonex told The Reg it was also in talks with up to 15 "well-known" brands to put together consumer electronics for them in the UK, which he argued is as cost-effective as operating production lines in the Far East.
"The reason [the industry] still produces in China is because that is where the equipment and skills to use that equipment still reside. The labour cost [delta] is negligible when you factor in freight, reverse logistics and import duty," he said.
He said that intellectual property would also be safeguarded preventing patents from "creeping out of the back door".
Elonex started out life as a system builder, carving a niche in the UK public sector, but like many other firms of its ilk became sidelined as global vendors such as Dell priced it out of the market and it went under in 2006.
It was taken out of administration by stationary and printer cartridge re-manufacturing firm Afic in 2006 but the move did not work out, and Smith – who previously ran system builder Carrera – came in for the business.
The focus shifted to consumer electronics including digital photo frames and tablet, while it also produced web books for Carphone Warehouse, an eBook for book store Borders, CE kit for Next and tablets for Toys R Us,
Smith conceded Elonex needs to build brand awareness and has signed a five-year sponsorship deal with Rugby Super League and some Rugby Union teams. It is also in talks with three F1 teams. ®
Sponsored: Minds Mastering Machines - Call for papers now open