Cost-slashing T Systems asks UK staff to pack their bags
Deutsche Telekom arm wants to save £3m, says source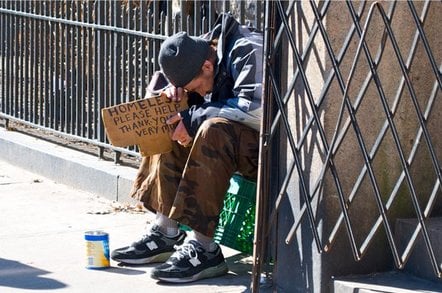 T Systems UK is testing the appetite for voluntary redundancy among its workforce as part of a cost-cutting drive.
The division of Deutsche Telekom, which provides desktop services, systems integration, computing and network services and e-business, informed staff yesterday of its proposal.
"TSL management told us that they were losing money and so were opening a voluntary redundancy scheme," a company source said.
He claimed the firm wants to save around £3m and as part of this is seeking around 80 heads to volunteer themselves for the chopping block.
Staff have been warned that T Systems will "evaluate" the need to push through a compulsory redundancy programme once the voluntary redundancy process is concluded. The first tranche of leavers could go as early as 9 March as staff may not be required to work notice.
The cost-cutting drive also includes a plan to reduce the amount of contractors that are used by the firm.
A spokeswoman at T Systems told El Reg that all businesses in the outsourcing market needed to seek out "improvements in efficiency in order to remain competitive".
"In a highly mature market, such as the UK, increased standardisation and automation is a prerequisite for being able to continue to win major new deals. As a result, it is important for T-Systems to implement these tools and processes."
She added that the organisation is consulting UK staff on the "impact" that the voluntary redundancy programme will have on staff numbers.
T Systems currently employs 40,000 people worldwide, with 1,100 in the UK.
"In the past couple of years T-Systems has been successful in securing a number of significant new outsourcing contracts in the UK, which have required investment. This kind of investment profile is standard practice within any growing outsourcing business," said the spokeswoman. ®
Sponsored: Minds Mastering Machines - Call for papers now open