Damn it, where's our NBN scandal?
Another night in Senate estimates…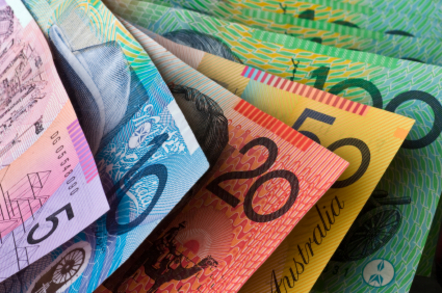 In a simmering scandal that's showing every sign of completely failing to fester as a good scandal should, it has emerged that NBN Co CEO Mike Quigley's legal bills associated with the "Alcatel affair" amounted to almost nothing.
And so another Senate estimates hearing passed last night, the only real news being that it provides us with a foretaste of the next round of political attacks on the National Broadband Network.
It's quite impossible to report this as news, which is why instead of I have opted to opinionate.
Last night saw three or four avenues explored as possible NBN weak spots by the various Coalition senators present at the hearing (Senators Macdonald and Fisher in the lead).
The strategic angles pursued were:
• Did NBN Co improperly subsidize its CEO's private legal bills? (Answer: no)
• Has NBN Co had to revise its rollout plan? (Answer: yes)
• Will home NTUs installed today in Tasmanian pilot sites become obsolete in the future, and if so, who will pay for the upgrade? (Answer: NBN Co will upgrade anything that needs upgrades)
• Will wireless towers turn our children green? (OK, El Reg may be paraphrasing this one).
The only reason it's worth looking over these is that they give a hint to the upcoming anti-NBN headlines – particularly since some approaches flopped spectacularly.
In the matter of legal bills, the attack foundered when it emerged that less than 0.5 percent of NBN Co's legal spend in 2010/2011 related in any way to its CEO's prior employment with Alcatel – and the roughly $AU15,000 spent was incurred in providing legal responses to questions raised in previous Estimates hearings.
While it's unlikely that the "Alcatel scandal" will be easily relinquished, it seems unlikely to re-emerge as a headline-grabber.
Wireless towers are going to remain contentious no matter what. Nobody seems to identify any issue with using mobile phones to call each other to complain that a new tower is making them sick – as sick, as faithfully reported in The Australian, as they're being made by wind turbines – so regardless of any answer given in Estimates, it will hang around. However, it's not a source of any real political punch, since any rural MP also has constituents complaining about inadequate mobile phone coverage.
The replacement of home NTUs was briefly promising as a point of attack. It appears that a game of whispers is happening in Tasmania: Telstra was accused, in absentia, of telling someone's mate, who told someone's mum, of discriminating against Tasmanians.
Apparently, the rumour goes, when Telstra announces its NBN retail plan prices, it will exclude Tasmania. Apparently, the rumour goes, Telstra told someone it thinks the NTUs installed in Tasmanian pilot sites won't be compatible with the services it plans to offer.
Apparently, this one ain't going to fly as a political scandal: it's far too nebulous; any journalist giving it a serious play will be inviting the finger of scorn and a face-full of egg. After abandoning the doomed attempt to obtain useful detail about the allegation, Quigley said NBN Co will upgrade any NTUs that need upgrades, when and if.
Which leaves us with only the revised rollout schedule as the political unhinging of the week. Quigley last night reiterated to a non-hearing hearing (if you know what I mean) that the rollout assumptions published in its 2010 corporate plan were no longer valid, giving two reasons for this: responsibility for some greenfield estates has been renegotiated with Telstra; and the Telstra SSU (structural separation undertaking) was an important dependency in that corporate plan.
However, the fact remains that according to a two-year-old obsolete corporate plan, the NBN is running behind schedule. So if there's a rash of "NBN stalls: political incompetence" headlines cooked up in the next few days, we'll know why: all the other possible scandals were dead ducks. ®
Sponsored: Learn how to transform your data into a strategic asset for your business by using the cloud to accelerate innovation with NetApp