21st Century Sex: the shape of things to come
Are bits and bytes changing what we do with our bits and bobs?
NSFW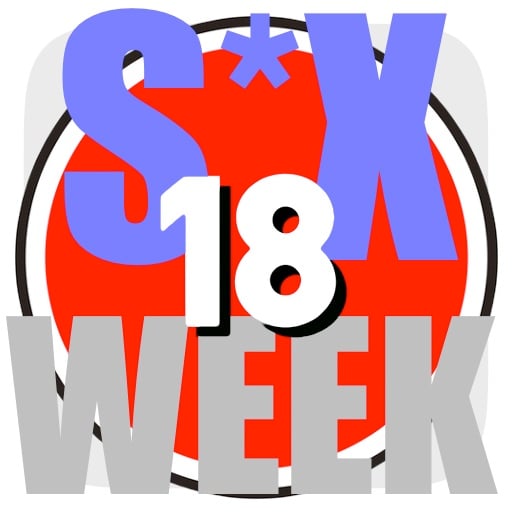 In the 1980s, when the first HIV and AIDS awareness campaigns were launched, alongside the crashing tombstones, leaflets gave frank advice about the risks involved in digital intercourse. In those days, of course, that just meant pleasuring someone with your fingers. Concerns about computers and sex related to the possibility of low quality images and crude - in all senses of the word - animations being swapped on floppy discs or bulletin boards.
Technology has advanced considerably since then, becoming a much more pervasive part of people's lives. It's undoubtedly had an effect on people's sex lives, too – but is it really changing them, or just making it easier to find like minds?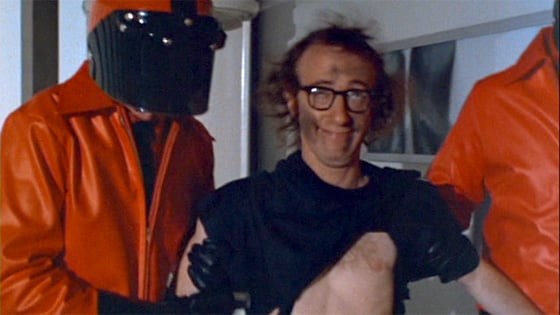 Future sex: Woody Allen experiences the orgasmatron in The Sleeper
Source: Twentieth Century Fox Home Entertainment
And as digital technology - robotics too - continues to evolve, how is it likely to alter this most fundamental aspect of our humanity during the rest of the 21st Century?
Coming together
At its most basic, technology has made it much easier for people to find those with similar interests. In 1990, when I started a UK-based gay email discussion list, there were a few sexuality based groups on Usenet, and some closed areas on services like Cix and CompuServe. It's hard to imagine now in the days of civil partnerships and same-sex marriage how important people found those small communities back then.
Today, one of the biggest dating sites in the UK is Gaydar and there are other sites catering to just about every sexuality imaginable, from the Furry community through varying shades of BDSM, to adult babies and straightforward hook-up sites for singles and swingers. Then there are the escorts you'll find on CraigsList and even Facebook, and online porn catering to just about every taste, legal or not.
It's not just dating and mating, of course. Campaigns like It Gets Better show how the internet can be used to try and effect change in attitudes towards diversity in sexual preferences, too.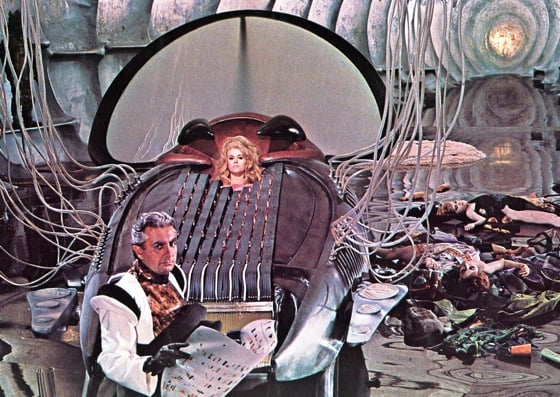 If music be the food of love: Durand Durand's pleasure machine teases Jane Fonda in Barbarella
Source: Paramount Home Entertainment
While sexual minorities might be the groups we most associate with technology in this context, as Sharif Mowlabocus, lecturer in Digital Media at the University of Sussex points out, the proliferation of content means that the average person, who a generation ago might have been exposed only to fairly 'conventional' sex, is likely now to be aware of a much wider range of activities, even if they choose not to take part.
Play time
Technology can certainly help us find partners, and show us new kinks, but does it change the way we actually have sex? We're a long way from the simple pill that Jane Fonda took in Barbarella, but Durand Durand's mechanised sex machine turns out not to be too outlandish.
Mechanical sex toys aren't anything new – even the Victorians had vibrators – and arguably, new inventions have been changing the way we think about or have sex, from the earliest carved phalluses, through the contraceptive pill and Viagra, to the latest hi-tech sex toys.
COMMENTS
OK, I'll be first:
..So, which security company will be doing the penetration testing?
Reverting to Form
That is an interesting article and raises a lot of nice points :)
For me, I see the technology as a massively positive influence in all things sexual. Without going into too much detail; without it I would not be the confident, happy and successful person I am today. Finding that I was not alone in the kind of things I like really brought me out of my shell.
What I see more and more really is humans reverting to form. You say that it takes a long time for society to adapt to change and you are right. The thing is, the very prudish society of recent times was actually very short lived. Look at how people acted in pre-Christian times - much more liberated.
Humans, both male and female are very sexual creatures and always have been. Combine that with our amazing ability for abstract thought and it's no wonder we have the wide and wonderful variety of sexual desires that we do.
The Internet and technology in general is helping people to embrace their desires again and opening up whole new possibilities and after we've been repressed for so long, it's wonderful. And the best part is, no matter how much "they" try to stop it happening, it's going on anyway - it might not happen in our lifetime but future generations should be MUCH more liberated, happy and accepting of others than ours. And Good on them :)
Ambisextrous
There was a man from Racine
Who invented a fucking machine
Concave or convex
It could take either sex
And play with itself in between.
@ Graham Marsden
I had a brief discussion about this with my professional issues tutor at university during my computer science degree. You are right, an image is deemed to be child-porn, even if no children were involved in the making of said images, if the subject is somehow judged to be child porn. I also believe that photographs of naked children are now classed as child porn, even if they are not pornographic - so my mum had better burn all those naked photos of me as a child before the feds get her. Oh, and didn't someone in America recently get done for possession of child pornography because a doctor looked at some images on his computer and decided that the girl looked under age. The model even stood as a witness at his trial with proof she was over 18, but they did him anyway - madness! Meanwhile the real nasty people are still harming real children.
Wow...
things have really moved on since the 5.25" floppy.