NexGen boss: If solid hardness isn't stuck into PCIe - forget it
Disk-flash storage mix biz chief argues his corner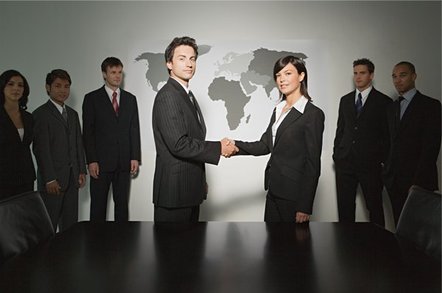 Using flash memory, deduplication and predictable performance the iSCSI array has been reinvented by the founders of LeftHand Networks in the shape of NexGen Storage's n5.
LeftHand Networks was acquired by HP and is now the HP P4000 line. It competes with Dell's EqualLogic iSCSI arrays, and NexGen is squaring up to both of them as well as EMC and NetApp iSCSI storage products.
In these days of SSD-enhanced disk arrays, all-flash arrays and flash memory-enhanced servers, new tiered flash and disk arrays like the n5, the Nimble Storage array and Tintri's T540 product offer flash speed twinned with disk capacity and vastly improved array software to deliver a better price/performance mix.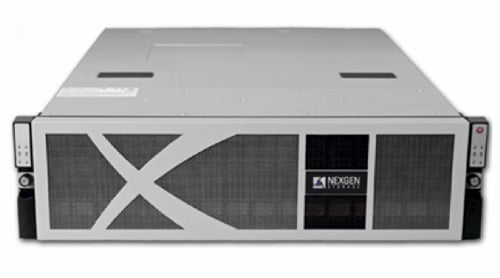 NexGen n5 3U enclosure
The n5 was designed and built knowing that traditional drive arrays using SSDs, all-flash arrays and flash-enhanced servers existed, and the founders believed they could reinvent their iSCSI array mousetrap a second time and catch bigger, fatter and fleeter mice than ever before.
Briefly, the n5 has dual active-active controllers, each with DRAM cache, and running iCOE, the InControl Operating Environment. Behind them is a tier of SSDs, 1.28TB of Fusion-io flash storage, and behind them a tier of SAS disk storage, 32TB to 128TB worth of spindles.
A big point made by NexGen is that SSDs should be connected to the controller by the PCIe bus and not via disk controllers, as is the case with traditional disk drive arrays putting SSDs in hard disk drive slots and so restricting their performance.
Incoming data is deduped in the mirrored DRAM caches, again in the SSD and again on disk in what NexGen calls Phased Data Reduction, with a general 5:1 dedupe ratio, no impact on access performance, and no need for rehydration. Data at the sub-LUN level is dynamically placed in NAND or on disk.
Capacity is thin-provisioned, and there are snapshot and cloning facilities. Performance can be scaled up by adding flash, and capacity by adding disk. A performance level can be set on a per-volume basis with three service levels: mission critical, business critical, and non-critical.
We asked co-founder and CEO John Spiers some questions to find out more about the product and how it compares to others available. His replies have been edited for brevity.
Sponsored: Minds Mastering Machines - Call for papers now open