HP boss Whitman urged to get touchy-feely with resellers
As Michael Dell whispers sweet nothings to big biz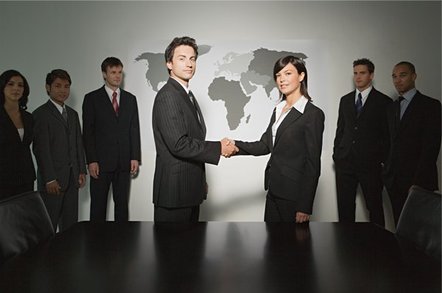 HP CEO Meg Whitman, who will step out in front of a VIP audience at the invitation-only global partner knees-up in Las Vegas this week for the first since taking over at the vendor, should take a leaf out of Michael Dell's channel management notes.
That's according to a bunch of resellers sitting at HP's top table - those among the 20 per cent that transact 75 to 80 per cent of the vendor's worldwide revenues.
They claim Dell - who publicly stated nearly four years ago that direct selling was not a religion - has been a phone pest this year, repeatedly picking up the blower to find ways to win over their affections.
"Michael Dell is being very aggressive in going after the channel, he is all over us but HP seems asleep at the wheel and it's going to get caught napping," said the boss of a reseller giant that spoke on the condition of anonymity.
This is not an isolated comment: calls to five very large HP resellers revealed similar feedback of exec-level engagement. In contrast they claim that not even HP UK boss Nick Wilson has been visible since the cock-ups of last summer, let alone CEO Whitman.
Cynics could brush this off as a bit of gamesmanship from UK resellers, an attempt to fuel HP management's paranoia about Dell to gain a potentially useful bartering chip. One thing is certain: HP needs to come out fighting to restore channel confidence after listing from one crisis to another under the hapless leadership of Leo.
There was the bumbling foray into fondleslabs, the expensive buy of Autonomy and the review of the PC business that came to nothing but downed HP's share price by around one fifth, prompting resellers to seek alternative suppliers.
Partners also remain concerned that HP has lost the rights to its "invent" strap line after years of cutting R&D budgets instead of innovating and at a time when Apple and Lenovo were breathing down its neck.
Whitman will not take to the floor until Wednesday - HP is expected to have lifted the covers off a raft of enterprise tech and channel programmes by then - but she must convince resellers that HP is the predictable and consistent partner it once was.
One thing Michael Dell can't talk to resellers about is its 25 year history in the channel but Whitman must prove to Hewlett Packard partners that there is more to their relationship than just nostalgia. ®
Sponsored: Minds Mastering Machines - Call for papers now open