Muscle pants give girls that skin-stripped look
Bad to the bone
Looking for a little something for the lady in your life ahead of V Day tomorrow? If she takes sci-tech in her stride - and as the SO of an El Reg reader, we'd hope she does - how about a pair of these anatomically oriented geeky strides?
Run up by Aussie outfit Black Milk, this pair of muscle leggings show exactly what's inside those tights: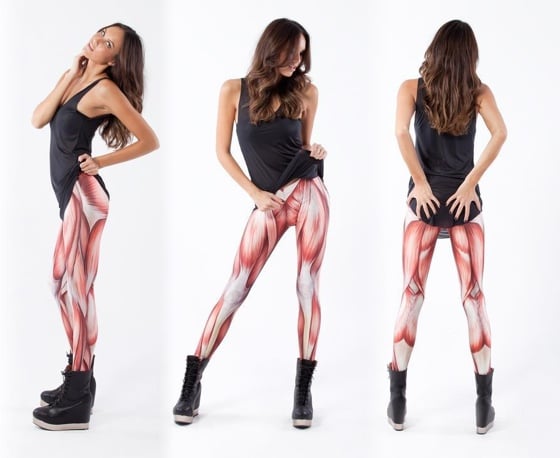 Too medically explicit? Black Milk has a nice line in tech-tights too, including these circuit board boys and Tetris-styled trews. Wellies are optional: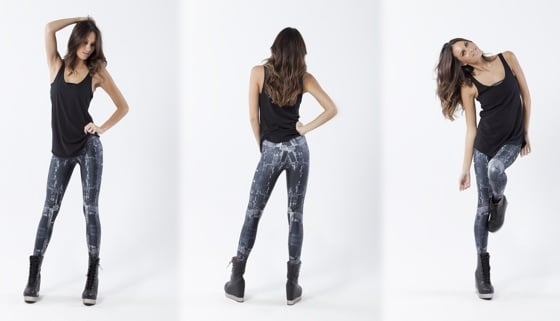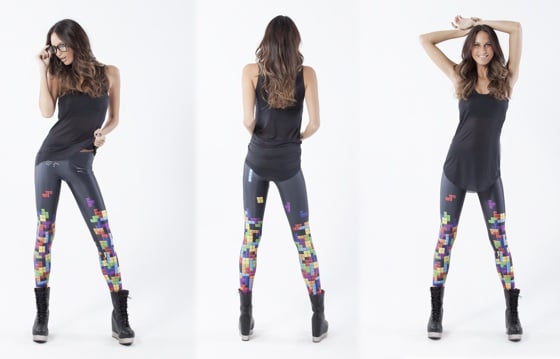 Black Milk has a range of women's apparel, but this little 3D X-Ray number caught our resident doctor's eye too: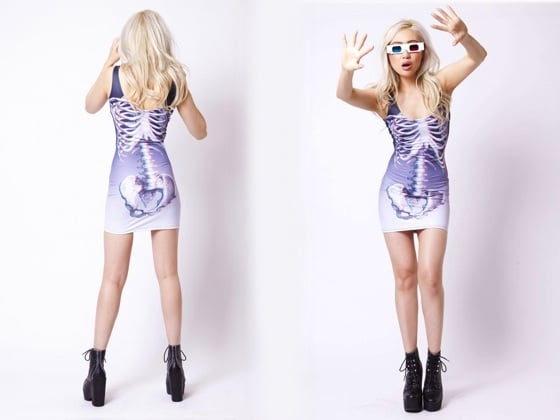 Those are her actual bones, you know...
Prices start at AUD75 (£51), and Black Milk will ship internationally. Maybe not in time for tomorrow, but there'll be next year... ®
Thanks to EM for the tip
COMMENTS
Or stand very still at one of Gunther von Hagens' exhibitions ... and then jump out at people.
How about...
... wearing the skeleton top and a pair of those skin-stripped leggings next time you have to go through the Perv-o-scanner at an airport...?!
Women's clothing is priced by 1/square foot
The less there is the more it costs - and may it ever be so!
Welcome to the world of women's clothing.
If you can't measure the price of the garment in tens of pounds per square foot, it will never be bought by a woman.
I'm yet to work out exactly what it is that women's clothes are made of, because my cheap £1 T-shirts look *exactly* the same material (if not the same cut) as hers, but hers cost £10's of pounds for less actual material. Maybe they oxygenate them with rarefied air from the top of the Alps or something. Even her jeans cost more and I'm pretty sure the cost of denim is fixed and not reliant on whether you're making jeans for a woman or a man.
You could add up every bit of money that I've ever spent on anything I've ever owned (including historically, presents given to me, things bought for me, etc.) and I'm pretty sure it wouldn't come to 50% of what my girlfriend / ex-wife paid their *current* wardrobe (and that's not even counting shoes!).
You really should stop putting off that appointment with your optician...