Ten... Valentine's Day gifts for her
All present and correct
Victoria Lapis Bluetooth headset

For those of you with perhaps a bit more money than, well, you get the gist, there's some pretty nifty high-tech jewellery out there for your beloved. And what man wouldn't want to splash out on a pearl necklace for their other half this week? Oo-er.
The Victoria Lapis Bluetooth headset is an exorbitant piece of kit, packing a rhodium-plated design beset with lapis-lazuli pearls. Of course, it's much more than just a fashion accessory, though, doubling up as a bluetooth headset with background noise filters and DSP technology to cancel potential echos. It features a talk-time of up to four hours and a standby time of over 100, so while we all know ladies love to chat, there should be plenty of juice for a night out on the town.
The only drawback is the extremely high price. This isn't one for the conscious Tesco shopper. ®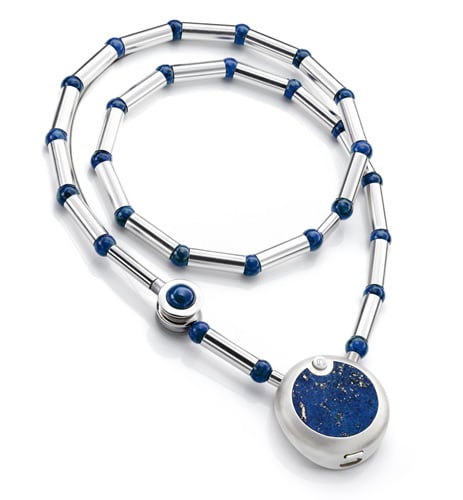 Price £839
More info Novero
Yoga 3D Interactive Learning DVD set

A yoga DVD, huh? Well, this is no ordinary package, as besides a conventional Practice disc to watch on the telly or laptop, there's an interactive Learning DVD that your nearest and dearest will bend over backwards for. Featuring training and supervision from yoga teacher Anna Ashby, the Learning DVD is authored using Unity 3D. Yes, a gaming engine has been utilised to show 3D animated models of yoga positions that can be played paused and rotated in any direction to let your lassie see how each pose is accomplished.
The Practice DVD also includes in-depth video demonstrations of how to approach each pose along with the all-important breathing instruction. These clips make a huge difference beyond the typical play and pose approach of most tutorials. You never know, you might be tempted to join in too. Give it time and maybe next Valentine's Day you'll have moved beyond the downward dog and will be enjoying a taste of tantra together. ®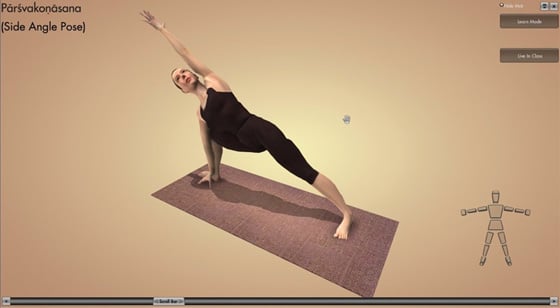 Price £15
More info Media Insight
Sponsored: Are DLP and DTP still an issue?