Samsung Series 7 Chonos 15.6in Core i7 notebook
NOT a MacBook clone
Tracking progress
There is a large (107 x 72mm) trackpad in front of the keyboard which, combined with Elan Smart-Pad drivers, supports a good range of multi-touch gestures. It takes some practice to learn how to perform the necessary gestures reliably but I found that they worked very well. The trackpad recognises one-, two-, three- and four-fingered swipes, pinches and rotations in more than direction, and very importantly, the drivers allow you to increase the pad sensitivity.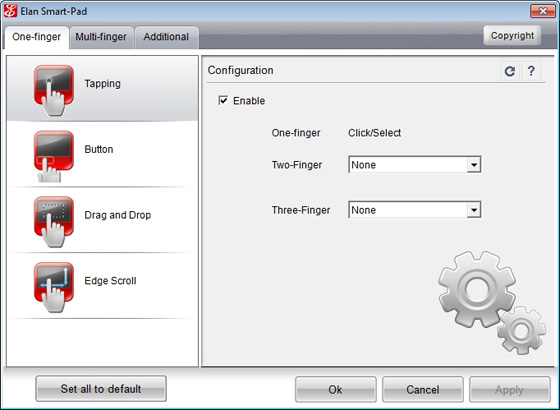 The trackpad support one-...
My only criticism of the trackpad, apart from its slight lagginess when scrolling, is that its option of letting you physically 'click' by pressing down (the whole pad depresses when you do this), rather than allow gentle taps to achieve virtual clicks, is uneven across the surface of the pad. Getting a physical click when pressing down at the near edge is easy but you need to press down much harder at the edge furthest away from you to achieve the same result.
That said, this design fault is equally evident on Apple's much-praised Magic Track Pad. Apple's is worse, actually.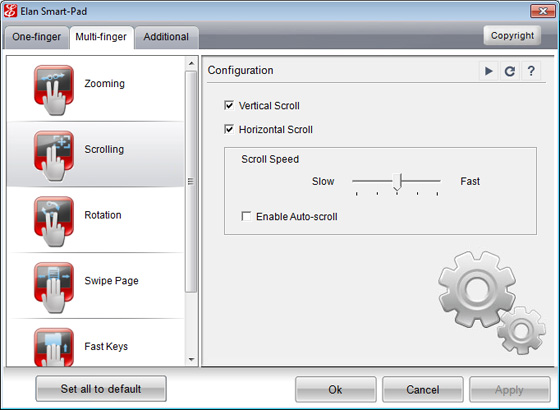 ...two-, three- and four-finger gestures...
I was pleased to discover a good set of connectivity ports on the sides, including not none but two USB 3.0 ports. Samsung helpfully includes the necessary VGA adapter for the mini display port too. I'm not so sure about the Ethernet port, though, whose minimised opening gapes open to full size only when you flip down a flap.
Port covers and hinged flaps are bad things on notebook computers. They break, fall off and get lost. Of course, none of these things happened while I was testing the Samsung Series 7 Chronos; I'm just saying.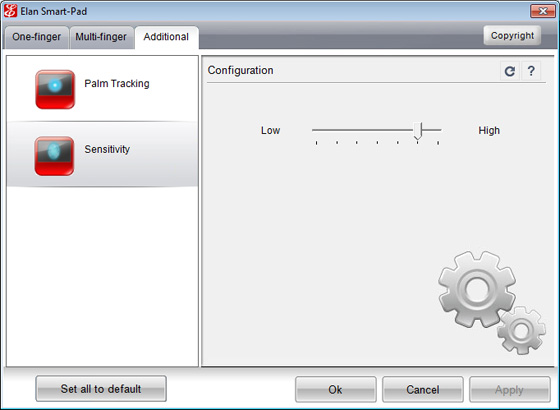 ...and has touch sensitivity adjustments too
In addition to a 750GB hard disk and a generous 8GB of RAM, Samsung has built in 8GB of solid-state memory to cache data between them. Often this works well to improve performance, and it certainly makes wake-up from Sleep mode speedy: around 7 to 8 seconds in tests.
Sponsored: Minds Mastering Machines - Call for papers now open