IT budgets plunge in North America, Europe
Rise in the East and Latin America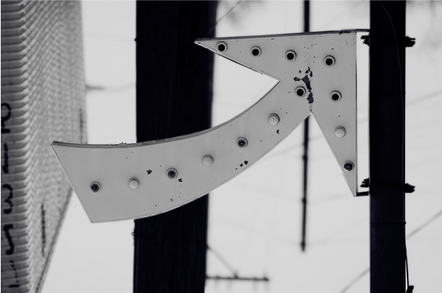 If you were expecting for IT spending to go up this year and for new projects to get going – and perhaps to get a pay raise – the consensus is building that this is not going to happen. That's the bad news. The good news would seem to be that instead of being asked to do more with less, IT shops will be asked to do a lot more with a tiny bit more dough. But it's not that simple, so don't jump to conclusions.
IT market researcher Gartner spends a lot of time with CIOs to try to help them figure out what's going on in IT Land, and in the fourth quarter, when the Eurozone crisis was kicking in for the umpteenth time and other issues were making the global economy wobbly, the chaps running its Executive Programs talked to 2,335 CIOs in 37 industries spread across 45 countries and accounting for an aggregate of $321bn in IT budgets.
Here's the deal: If you average the IT budget changes up and down across those 2,335 companies, you get a net aggregate increase in budget of 0.5 per cent growth projected for 2012. We're talking about an extra $1.6bn in spending on people, wares, and services. More alarming is that companies located in North America and Europe are telling Gartner that they are expecting for their IT budgets to fall. Latin American IT execs polled by Gartner expected, on average, an IT spending bump of a big, fat, juicy 12.7 per cent – and in the Asia/Pacific regions, CIOs said they expected an average of a 3.4 per cent increase in IT spending.
"Technology's role in the enterprise is increasing. This does not mean, however, that the role of the IT organization is increasing," explained Mark McDonald, group vice president for the Executive Programs and also a Gartner Fellow, in a statement accompanying the projections. "CIOs concentrating on IT as a force of operational automation, integration, and control are losing ground to executives who see technology as a business amplifier and source of innovation. Effective leaders use technology, which includes IT, to strengthen the customer experience and eliminate costly internal distortions. They are using technology to 'amplify' the enterprise."
In the wake of the iPad and the proliferation of smartphones, executives and end users alike are focused on – and worried about – the customer experience when they are dealing with their company. And rightly so. Because it has never been easier to switch who you buy from, thanks to the internet. And so, it is no surprise that business managers' top concerns are to grow their businesses, to attract and retain new customers, to reduce costs, to create new products, and to improve operational efficiency.
And IT managers are lining up to fulfill those goals, with analytics and business intelligence being the number one priority this year, followed up by mobile technologies, cloud computing, collaboration and workflow software, virtualization, and legacy application modernization being their top priorities. Social media was not mentioned explicitly, but this should also be on the to-do list for CIOs – or chief marketing officers working in conjunction with the IT department. ®
Sponsored: Minds Mastering Machines - Call for papers now open