EMC server flash rival slams VFCache
Fusion-io thinks Lightning misses target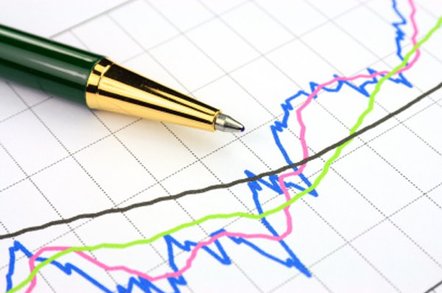 EMC's VFCache server cache doesn't quite hit the mark. Although it validates server flash use, caching is not enough.
That's the view of Fusion-io chairman, CEO and co-founder David Flynn. Fusion-io leads the server PCIe flash market and its boss appears to think EMC's approach misses the target.
Flynn said he welcomed the entry of the biggest beast in the storage jungle, EMC, into the server flash market: "As one of the leaders in the storage industry, EMC's introduction of flash into the server validates our long-held position that this will become the predominant architecture for modern data centres."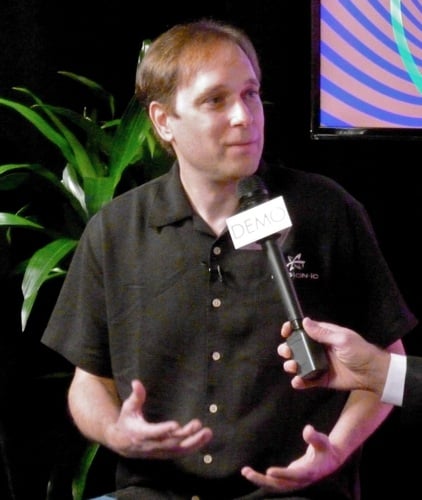 Fusion-io chairman, CEO and co-founder, David Flynn, being interviewed at DEMO 2012.
According to Flynn, flash cache is not enough: "Cache is a useful function for flash in the server, but cache alone does not address the full potential of flash for application acceleration."
EMC's approach twins server flash with a backend array, and caches array data in the server flash, thus storing it twice. Flynn comments: "We believe that customers don't want to pay twice for performance, and a storage vendor approach to using flash as faster disk drives means customers are still locked into expensive and complex legacy storage arrays."
Flash, in Flynn's view, should be used as a primary data server memory platform and not as a local, high-speed copy of back-end array data. Its use will migrate from caching to proper tiering: "No company can afford to cannibalise its existing revenue base, so we understand why EMC has to delay the inevitable transition to leveraging flash as a new server-based memory platform by taking carefully calculated steps to avoid disrupting its bottom line."
EMC's Project Thunder promises to combine the server flash tiering and networked array shareability, by adding a high-speed server interconnect to a box full of Lightning flash cards: something like InfiniBand (the Xsigo approach), a PCIe fabric (Micron + VIrtensys) or PCIe extended out over Ethernet.
Possibly Fusion-io will see the need to do the same – as will Violin Memory, TMS and other networked flash array suppliers. ®
Sponsored: Minds Mastering Machines - Call for papers now open