All mod cons?
Keeping all the hardware in step is Android 2.3.5, which is fair enough at this price point, given that Ice Cream Sandwich is still a rarity away from Nexus-branded handsets. I suspect it's rather unlikely that the SF2 will ever get an official ICS upgrade but the folks over at Cyanogen Mod will no doubt have an ICS-based ROM working on the SF2 in the not too distant future. Rooting instructions and stock ROMs are already easy to find.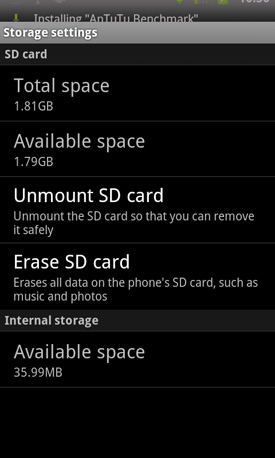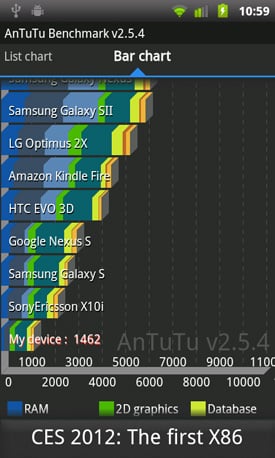 512MB of system storage vanishes quickly – the AnTuTu score reflects the 800MHz CPU and £99 price tag
Of course, if you do re-ROM your phone you will loose Orange's HD Voice and Signal Boost tech. Losing the former is only a problem if you talk to other HD Voice users, but the latter – which uses the phone's Wi-Fi connection to hook up to Orange's cellular network in areas of poor or no reception – is rather handy.
As with other Orange own-brand Android handsets there is a fair amount of bloat and the launcher is as pleasant to look at as one of Hieronymous Bosch's more disturbing canvases but you can fix that with a third party launcher.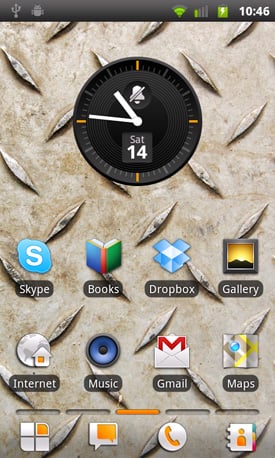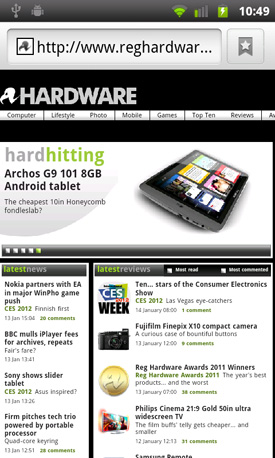 Homescreen horror and web browsing
Two hardware improvements do stand out on the SF2 – the 5MP camera and flash combination (up from 3.2MP and no flash) and the forward-facing VGA web cam. Sadly, the latter doesn't currently work with Skype video calling which is a missed opportunity.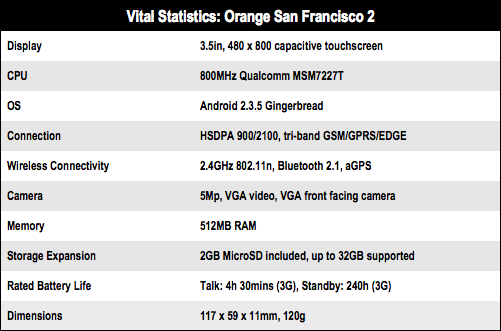 COMMENTS
Orange could have had the armv7 version of the same phone (With the same case even). They just chose not to for whatever reason. (Softbank Japan has that phone for sale already). You can swap out the msm7227(or MSM7227T) for MSM7227A with 100% software and pin compatibility. (Even extending to support of the legacy arm abi).
I am almost certain the choice was Orange's not ZTE's
Loose? Loose?!
"Lose", you cretinous oaf!
head over to modaco for unlock info
http://android.modaco.com/forum/578-zte-crescent-crescentmodacocom/
I flashed a new ROM onto mine on day 1 & repartitioned it to allow for more app space.
I'm happily running an ARMv6 version of flash also, can't remember where I got it from now but likely on the modaco forum somewhere.
Oh but for an ARM7
Has ZTE bought the worlds stock of ARM6 processors? Would it be too much to ask for a 1GHz ARM7 then it really would be a cracking upgrade of the SF1.
iPlayer does 'work' on ARM6
iPlayer is filtered from the Market for ARM6 devices but it will happily sideload if you can find the APK. It works (for certain values of 'works') on our OSF so it should on OSF2 or any other ARM6 device.
...after trying it you may decide it was right to filter it from the Market. Even on minimum bandwidth it's struggling on the OSF and OSF2 is only a little faster.
A 1GHz ARM7 performance much better than 800Mhz ARM6+25%. A year ago the OSF was a good deal, times change, prices fall, specs improve and OSF2 now looks like a distinctly average phone for its price.